Parasport nr. 3 - oktober 2022
Herunder kan du finde alle artikler i Parasport-medlemsbladet fra årets tredje udgave af bladet.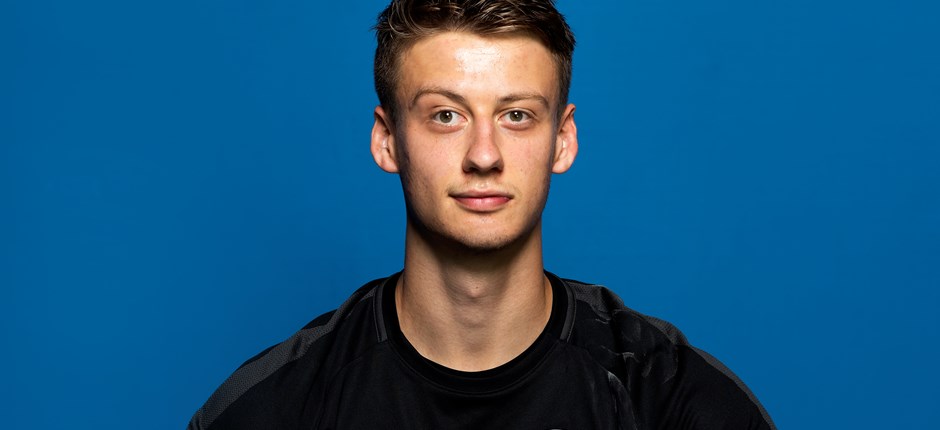 Leder
Viden nedbryder barrierer
Ung & stolt: 10 % syn - 100 % sportsmand
Trods en alvorlig øjensygdom ser det 19-årige goalball-talent Silas Friis-Hansen ser lyst på tilværelsen, hvor parasporten har en stor betydning
DM-drømmen gik i opfyldelse
Parasport Danmark og forbundets atleter fik sidste weekend i juni opfyldt et stort ønske. Her deltog paraatleterne på lige fod med den almene idræt ved DM-ugen i Aalborg
Målt & vejet
For mange paraatleter er en klassifikation en svær proces. Vi kigger nærmere på hvorfor – og hvad man kan gøre for at gøre processen mere tryg for atleterne.
Gylden sommer
Få overblikket over en stor dansk parasportsommer med et succesfuldt VM i paradressur i Herning, flere store internationale gennembrud og hele ti danske medaljer ved europa- og verdensmesterskaber.
VM I ridning: The danish way to rock
De danske paradressurryttere var ustoppelige ved VM på hjemmebane. Det blev til fire guld og en holdsølvmedalje i Herning.
VM i svømning: "Jeg drømmer om PL"
Det 18-årige kæmpetalent Alexander Hillhouse imponerede stort ved VM, da han debuterede på den internationale svømmescene og sikrede sig to medaljer.
VM og EM i cykling: kæmpe gennembrud til Emma Lund
Tricykelrytter Emma Lund kronede en flot debutsæson på landevejene med VM-bronze i Canada.
Kort sommersport
Powerchair Floorball VM-guld, para youth games, mm.  
Virtus games: Danskere skovlede medaljer hjem
Den danske medaljehøst var enorm, særligt på svømmesiden, da Danmark deltog ved Virtus European Summer Games i Polen.
Heste, heppekor og holdsølv
Stemningen var høj, da de danske paradressurryttere jagtede medaljer ved VM i Ridesport i Herning.
Cathrine Laudrup-Dufour: "para-dressur er en fantastisk sport"
Interview: Dressurstjernen Cathrine Laudrup-Dufour er træner for den dobbelte VM-vinder Katrine Kristensen og vild med para-dressur.
Team Hillhouse   
Bag det 18-årige svømme-stortalent Alexander Hillhouses internationale succes ligger dedikation, flid og uvurderlig hjælp fra støtteperson og medtræner Frederik Galving.
Mr. Murderball
Landsholdsanføreren Leon Jørgensen nærmer sig karrierens efterår, men ambitionerne og dedikationen til kørestolsrugby er større end nogensinde. 
Klubbernes mand
Mindeord. Karl Vilhelm Nielsen husker Allan Hein, der var afgørende for stiftelsen af Dansk Handicap Idræts-Forbund i 1971, og i en ganske kort periode var formand. 
Siden sidst
Korte nyheder: DM i Medlemsboost, Framerunning jubilæum, nyt Parasport-studiecenter og meget mere.