Kørestolstennis spilles i en særlig sportskørestol på en normal tennisbane og efter samme regler som almindelig tennis – blot må bolden hoppe to gange. Kørestolstennis dyrkes både som single- og doublespil og kan spilles på grus- og kunststofbaner.
Kørestolstennis dyrkes af børn og voksne, og på både motions- og eliteniveau. Kørestolstennis er en relativ lille sport i Danmark, koncentreret i en håndfuld tennisklubber, men kørestolstennisudvalget er klar til at hjælpe nye spillere i gang over hele landet.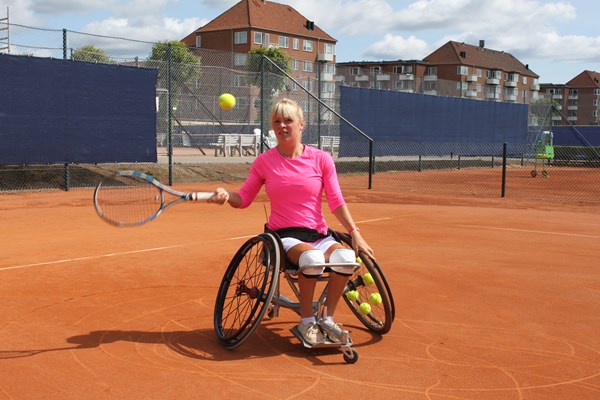 Klassifikation
Der er to klasser i kørestolstennis. Åben-klassen, der er den mest udbredte i Danmark, er for spillere med nedsat funktion i benene, typisk personer med paraplegi (brækket ryg) eller benamputationer. Quad-klassen er for spillere med nedsat funktion både arme og ben, f.eks. personer med tetraplegi (brækket nakke), cerebral parese (spasticitet) eller muskelsvind. Her er det muligt at spille i elektrisk kørestol.

Stævner
Der afholdes danmarksmesterskaber hvert år i både junior- og seniorrækker. De bedste danske spillere deltager løbende i internationale turneringer og er på ATP-ranglisterne. 


label