Special Olympics Skolefodboldstævne 2022
Parasport Danmark inviterer årligt specialskoler og specialklasser til Special Olympics Skolefodboldstævne i Brøndby og Silkeborg.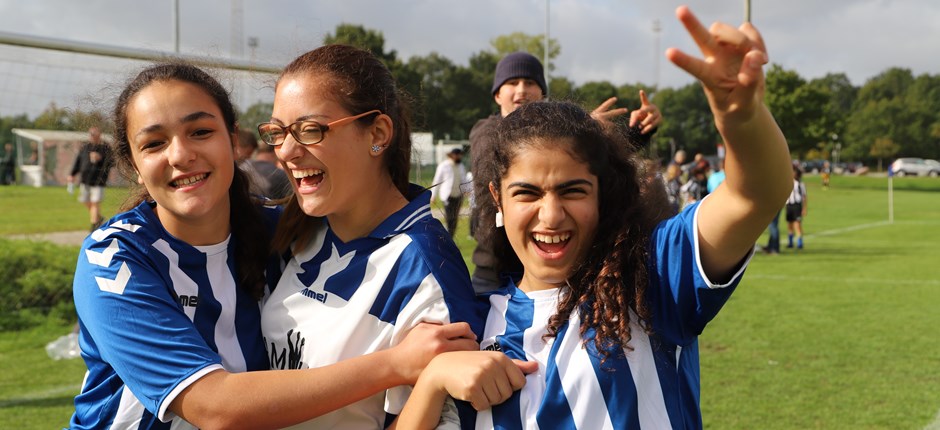 Skolefodboldstævnet afvikles udendørs, hvor holdene inddeles i niveauopdelte puljer, så alle hold kan være med og få en god oplevelse. Stævnet har været afholdt siden år 2000, og på landsplan deltager ca. 50 hold.
Deltagerne er piger og drenge med udviklingshandicap, ADHD, autisme og lignende i alderen 13 til 18 år fra specialskoler og specialklasser (der kan medtages op til to spillere under 13 år pr. hold, hvis skolen vurderer, at det er forsvarligt). Som noget nyt i 2022 vil der være mulighed for at tilmelde hold i to forskellige turneringer:
Den oprindelige 8-mandsturnering for blandede hold med både drenge og piger. Et hold består af maks. 12 spillere. Kampene består af én halvleg af 10-15 minutters varighed, og hvert hold får ca. 60 minutter spilletid i alt. Holdene opdeles i B-, C- og D-niveau ud fra oplysningerne i tilmeldingsformularen for at sikre størst mulig jævnbyrdighed i kampene.
En ny 5-mandsturnering kun for piger (oprettes kun under forudsætning af, at der er tilmeldt minimum fem hold). Et hold består af maks. otte spillere. Antal kampe og varighed af kampene afhænger af antal tilmeldte hold. Der spilles som udgangspunkt ikke i niveauopdelte puljer.
Skolefodboldstævnet afvikles i Silkeborg den 10. maj 2022 og i Brøndby den 11. maj 2022 fra kl. 09.30-14.00.
Deltagergebyr: 500 kr. pr. hold.
Regelsæt: Der spilles efter de officielle regler for 8-mands- og 5-mandsfodbold med enkelte tilpasninger. Download regelsættene her: 8-mands – 5-mands
Tilmeldingsfrist: 8. april 2022.