Viborg Svømmeklub vil vinde DM i rekruttering med Søstjernerne
Ti klubber er blevet udvalgt til at dyste ved DM i rekruttering, som handler om at få flere børn og unge med handicap til at blive aktive i foreningslivet. Blandt de udvalgte finalister er Viborg Svømmeklub og deres to svømmehold, Søstjernerne.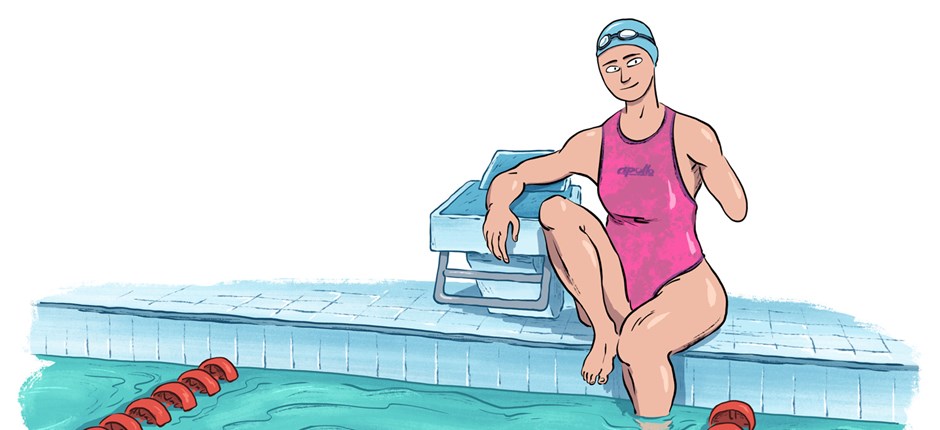 Viborg Svømmeklub er blandt de ti foreninger, som er udvalgt til at deltage i DM i rekruttering. Svømmeklubben er udtaget med deres to svømmehold ved navn Søstjernerne.
Svømmeklubben har oprettet to varmtvandssvømmehold for børn med fysisk og/eller udviklingshandicap. Hver undervisningsgang varer omkring 30 minutter, hvor der er fokus på generel bevægelse i vand, og hvor børnene har mulighed for at have en hjælper eller forælder med i vandet.
For Viborg Svømmeklub er det passionen for svømning, der er drivkraften bag opstart af holdene.
- Målsætningen er at vise, at svømning er for alle. Holdene skal give de børn, som ikke har mulighed for at svømme på et alment hold, muligheden for at gå til svømning i tilpassede rammer, fortæller Marianne Jungersen, undervisningsleder i Viborg Svømmeklub.
Skal skabe sammenhæng i familiernes hverdag
Som noget helt unik, er holdene opstartet i samarbejde med blandt andet fritidsvejledere og børneterapeuter i Viborg Kommune, der oplevede efterspørgsel på et sådan fritidstilbud fra forældre til børn med handicap.
- Det fælles nyopstartede tilbud om bevægelse i vand er en fantastisk mulighed for et tværgående samarbejde, der understøtter sammenhængen i børnenes og familiernes hverdagsliv, fortæller Pernille Pallesen, der er teamleder for fysio/ergo i Viborg Kommune, og uddyber:
- Med det særligt tilrettelagte svømmetilbud oplever forældrene, at børnenes træning kan blive en integreret del af en meningsfuld fritidsaktivitet, og at børnene får oplevelser med at være en del af et motiverende fællesskab i et foreningsliv, 
Selvom det er et frivilligt fritidstilbud, vil Ulla Lind-Holt Poulsen, som er en af kommunens børneterapeuter være at finde ved bassinkanten flere gange i løbet af sæsonen, både som en støtte for børnene, men også som en sparringspartner til svømmeinstruktøren. Som børneterapeut giver det ifølge Ulla god mening at være en del af det nye initiativ.
- Viborg Kommunes børneterapeuter støtter op om Søstjernerne fordi vi oplever at træning, bevægelse og leg i det varme vand er en rigtig god mulighed for at få børn med handicap til at kunne bevæge sig mere frit, uden smerter og få succesoplevelser med kroppen. Bevægelse i vand giver unikke muligheder for barnet og for den voksne der er sammen med barnet, fortæller Ulla.
Der er plads til seks børn på hvert af de to hold, og blot to uger efter at der blev åbnet for tilmeldingerne, var der ti tilmeldte børn. Der er i skrivende stund to ledige pladser på holdet om tirsdagen fra kl. 16.30-17.00. Begge hold har opstart tirsdag den 20. august.
Du kan finde flere informationer om Søstjernerne på www.viborg-svømmeklub.dk