Parasport Danmarks svømmeudvalg søger nye kræfter
På det kommende landsmøde i parasvømning skal der vælges 2-3 nye medlemmer til idrætsudvalget, som bl.a. skal videreudvikle og implementere et mere attraktivt stævnekoncept.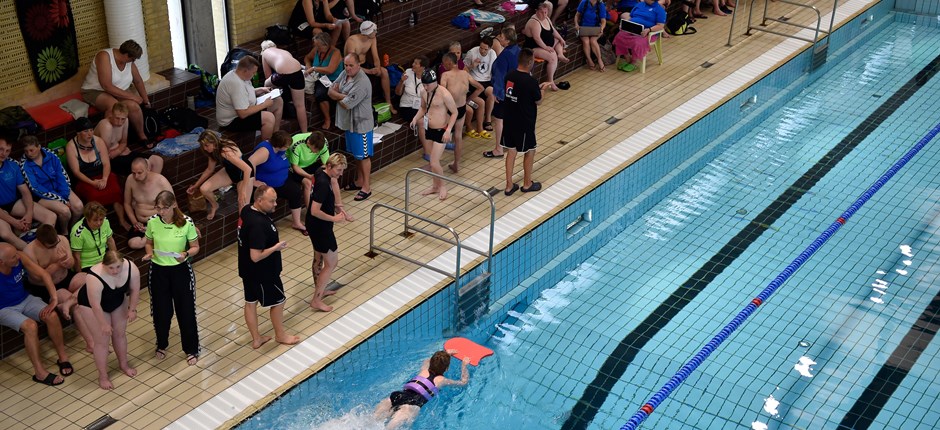 Lørdag den 26. marts inviterer Parasport Danmarks idrætsudvalg for svømning til landsmøde i Odense, og centralt på mødet bliver valget af mindst to nye udvalgsmedlemmer som erstatning for Morten From og Christian Bundgaard, der begge har valgt at udtræde. Samtidig vil klubberne blive orienteret om arbejdet med det nye stævnereglement i parasvømning.
Idrætsudvalget for svømning har i høj grad fokus på at rekruttere nye klubber og svømmere, og så ligger der en særlig opgave i at styrke stævneaktiviteten ved bl.a. at introducere flere løb for nybegyndere samt løb, hvor man kan svømme med hjælpemidler. Desuden skal stævnerne fremover være mere attraktive for konkurrencesvømmerne.
Valgbar til idrætsudvalget er ethvert myndigt medlem af en af Parasport Danmarks svømmeklubber, som har aktive atleter inden for idrætten. Valg forudsætter personlig tilstedeværelse eller forudgående skriftlig accept.
Stemmeafgivelsen kan ikke foregå ved fuldmagt, og en hver stemmeberettiget klub kan deltage med to stemmeberettigede deltagere. Det siddende idrætsudvalg er en del af landsmødet, og dets medlemmer kan deltage med én stemme hver.
Hent dagsordenen for det kommende landsmøde her.
Kontakt
Formand for svømmeudvalget Lars Mejer Frederiksen
Mail: lmf@parasport.dk
Mobil: 21 45 29 32