Skuffet Rosenmeier vinder sølv i Tokyo
Det lykkedes ikke for Peter Rosenmeier at genvinde guldmedaljen ved de Paralympiske Lege i Tokyo. Den forsvarende mester tabte i tre sæt 11-9,11-8 og 11-8 til en stærkt spillende Ian Seidenfeld fra USA i en kamp, han aldrig rigtigt formåede at dominere.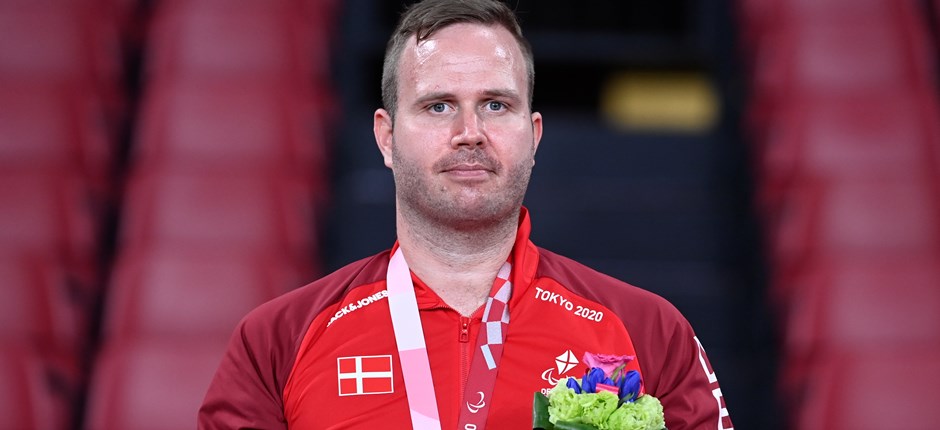 Danskerens femte paralympiske medalje er dermed af sølv, og selv om det en imponerende bedrift, var det en skuffet Rosenmeier, der forsøgte at sætte ord på efter nederlaget:
– Det er tungt lige nu, især fordi jeg gik ind til kampen med en god tro på det. Nu står jeg desværre med en fornemmelse af, at det slutter, før det går i gang, og det er rigtig ærgerligt. Det bør jeg ikke tillade med den rutine, jeg har, siger han og fortsætter:
– Jeg vidste, at første sæt ville blive vigtigt. Havde jeg fået det, så havde han været under pres, men i stedet får han vinger. Så det er opad bakke hele vejen, og jeg finder ikke løsningerne til, hvordan jeg skal knække ham. Og samtidig spiller han desværre rigtig godt.
Det var Rosenmeiers første paralympiske sølvmedalje. Han har to af bronze (2004 og 2012) og to af guld (2008 og 2016).

Øvrige danskere i aktion
Første dansker i aktion i Tokyo lørdag var PL-debutanten Christian Lykkeby, der stillede til start i mændenes 1500 m-finale i klasse T46. Danskeren er forholdsvis ny i para-atletik, men han tacklede entréen på den helt store scene rutineret og løb et veldisponeret løb i ny personlig rekord, 4.00,16. Det rakte til en 7. plads.
Amalie Vinther svømmede sig lørdag formiddag i finalen i 200 m medley og formåede i aftenens finale at forbedre sin tid med halvandet sekund til 3.11,29. Det rakte til en syvendeplads i et stærkt felt.
Det danske landshold i kørestolsrugby vandt deres sidste kamp mod New Zealand med 56-53 og ender dermed på 7. pladsen.