Donation til RaceRunning i Vejle
Torsdag den 11. april fik Vejle IF overrakt en donation på kr. 30.000 fra City Vejle og Jelling Festival. Pengene er målrettet klubbens RaceRunning-hold.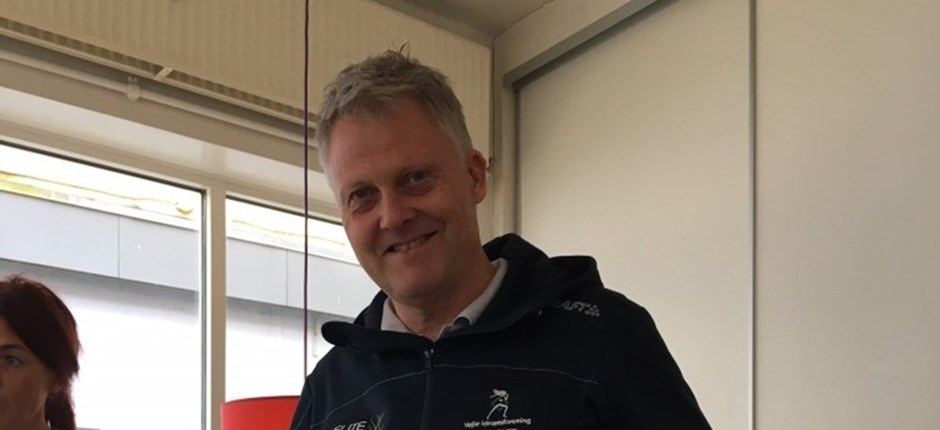 Initiativet kommer fra et samarbejde mellem City Vejle og Jelling Festival, som i forbindelse med Ladies Night igangsatte en indsamling, som skulle gå til nogle kvinder, som gør en forskel. Ladies Night indsamlede kr. 15.000,-, og det beløb valgte Jelling Festival at fordoble.
Nogle kvinder, som gør en forskel, er Line Vacker og Camilla Poulsen, som er de to RaceRunning-trænere i Vejle IF. Hver eneste søndag formiddag – næsten året rundt – står de to klar til at træne vores RaceRunnere i Vejle. Line har været med til at starte RaceRunning op tilbage i 2015, og senere er Camilla kommet til.
De to har sammen udviklet RaceRunning-tilbuddet i Vejle til nu at rumme både et børne- og et ungdoms-/voksenhold, som træner lige efter hinanden. De har masser af ambitioner, og den flotte donation betyder, at de nu kan søsætte nye skibe hen over sommeren. Hvad de nye initiativer præcis kommer til at bestå af, og hvordan der skal prioriteres, er endnu ikke helt fastlagt. Men én ting er sikkert: Både Vejle IF og de to trænere var overraskede og meget taknemmelige for donationen, som i den grad kommer til at give nye muligheder for RaceRunnerne i Vejle.
Ved overrækkelsen var formand for Parasportsrådet i Vejle, Tage Schmidt, til stede. Også han var svært godt tilfreds med donationen, og benyttede lejligheden til at fortælle lidt om Parasportens År i Vejle. Donationen tager han som et udtryk for, at der mere end nogensinde er fokus på parasporten fra både borgere, virksomheder og handelsdrivende i Vejle.
- Det er glædeligt at se, hvordan interessen for parasporten hele tiden vokser.