Trænere søges til Viborg Håndbold Klubs Special Olympics-hold
Special Olympics er idræt for mennesker med udviklingshandicap. Viborg Håndbold Klub har haft hold i mere end 10 år, og netop nu søger klubben nye trænere/holdledere til at indgå i de etablerede trænerteams.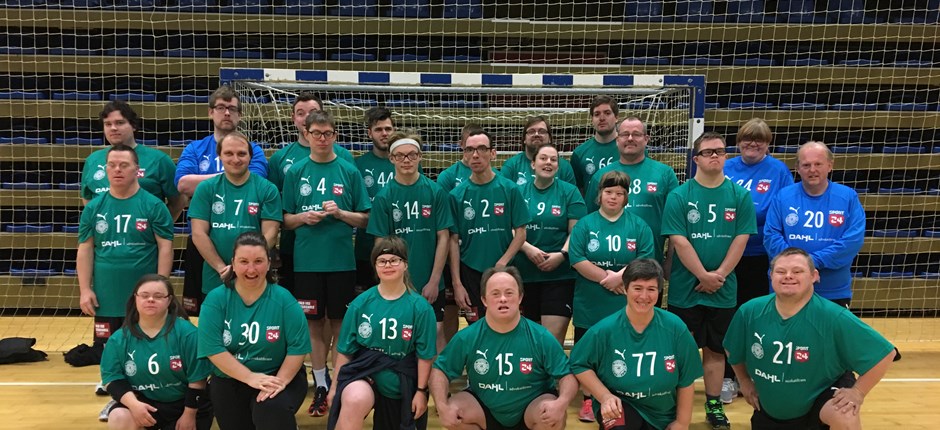 Special Olympics-børneholdet
Holdets to trænere har efter flere års tro tjeneste taget en tung beslutning og forladt trænerteamet på grund af travlhed med andre ting, og derfor søger holdet nu to trænere, som sammen med resten af trænerteamet (Søren, Joy og Jette) vil stå for træning og stævner.
Hvem: VHK's Special Olympics-hold for børn med udviklingshandicap samt børn, der ikke kan deltage på andre hold, da de har brug for ekstra støtte omkring sig.
Træning: Holdet træner én gang om ugen, hver tirsdag fra kl 16.30–17.30 i perioden fra medio august til ca. medio marts.
Kampe: Der er endnu ikke en decideret stævneorganisation for børn, men holdet spiller kampe i både Lykkeliga og Parasport Damark. 
Hvem er du?: Holdet søger en engageret træner, som gerne må have lidt erfaring. Måske er du pensionist med spillererfaring? Måske læser du på VIA og kunne bruge lidt point til dit fremtidige job?
Hvis du er interesseret, så kontakt Søren Nivaa på tlf. 41627675 eller på mail nivaa@c.dk

Special Olympics-voksenhold
Klubben søger to-tre trænere, som sammen med resten af trænerteamet (Andreas, Bjarne, Rikke, Anni og Anette) vil stå for træning og stævner.

Hvem: VHK's Special Olympics-hold for unge og voksne med udviklingshandicap. I øjeblikket er der godt 30 spillere, og dermed tre hold.
Træning: Én gang ugentligt, hver tirsdag fra kl. 16.15–17.30 i perioden fra medio august til ca. medio april.
Kampe: Holdene deltager i Parasport Danmarks turnering og er afsted til fem spilledage/stævner i løbet af sæsonen. Vi har ét hold i A-rækken og to hold i C-rækken
Hvem er du?: Holdet søger engageret træner, som gerne må have lidt håndbolderfaring. Måske er du pensionist med spillererfaring? Måske er du studerende? Måske er du håndboldtræner?

Hvis du er interesseret, så kontakt Andreas Kronborg på tlf. 6022 6170 eller på mail andreaskronborg@gmail.com