Cool Kids: Nyt fodboldhold i Hillerød for børn med fysiske handicap
FIF Hillerød har startet fodboldholdet Cool Kids for børn og unge mellem 7 og 14 år med fysiske handicap. En lille gruppe er i gang, men der er plads til mange flere spillere.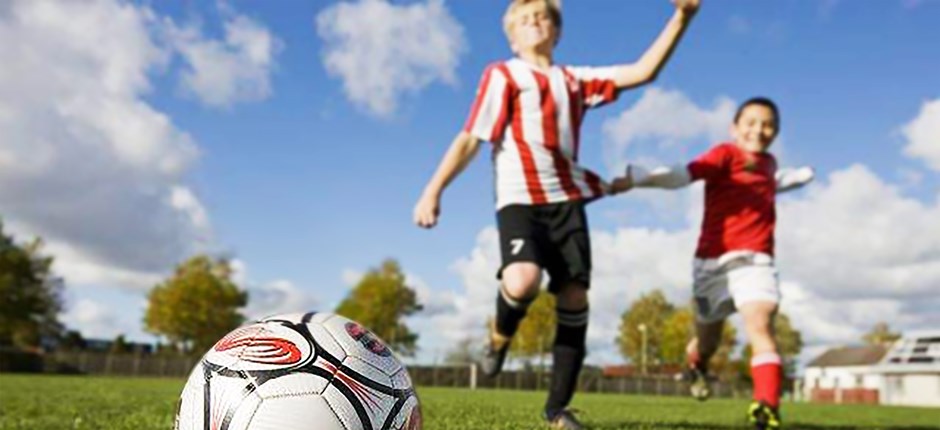 Holdet, der er startet op i august 2022, er målrettet fodboldglade børn og unge, der har nogle fysiske funktionsnedsættelser, der gør, at de ikke kan spille på almindelige fodboldhold. Eksempelvis cerebral parese.

Målet med holdet er, at børn med mildere fysiske funktionsnedsættelser kan have det sjovt og udvikle sig i en foreningssport sammen med ligesindede fodboldspillere. Leg med bolden og gentagelser er ofte et vigtigt udgangspunkt for spillerne. Fællesskabet er vigtigt, og Cool Kids-spillerne skal have lov til at "lege/spille fodbold", "snakke fodbold" og lære at træne på et hold i trygge og positive omgivelser. Den eneste forudsætning ud over lysten til at spille er, at spillerne kan gå/løbe selv uden hjælpemidler.
Træningen er tilrettelagt, så der tages hensyn til den enkelte spillers særlige forudsætninger. Træner Martin Popek Petersen har flere års erfaring med træning af børnehold og har en DBU C-licens.

Tid og sted
Cool Kids-holdet træner på FIF Hillerøds anlæg på Milnersvej 37, 3400 Hillerød. I sommerhalvåret træner alle holdene på en græsbane og i vinterhalvåret rykker holdene indendørs i en hal.
Der er træning hver lørdag fra 11:30 – 12:30. 
Læs mere om holdet her: https://www.fif-hillerod.dk/fif-nyheder/cool-kids/
Interesseret? 
Kontakt Martin Popek Petersen på tlf.  20 30 54 57 for at høre nærmere og aftale et tidspunkt for prøvetræning.