Ung debutant på måltavlen i Nordic Champions League i el-hockey
Tredje udgave af Nordic Champions League i el-hockey blev afviklet i sidste uge, hvor IFAH Stockholm igen tog guldet. På måltavlen kunne man også finde den unge, danske debutant Albin Vognsen.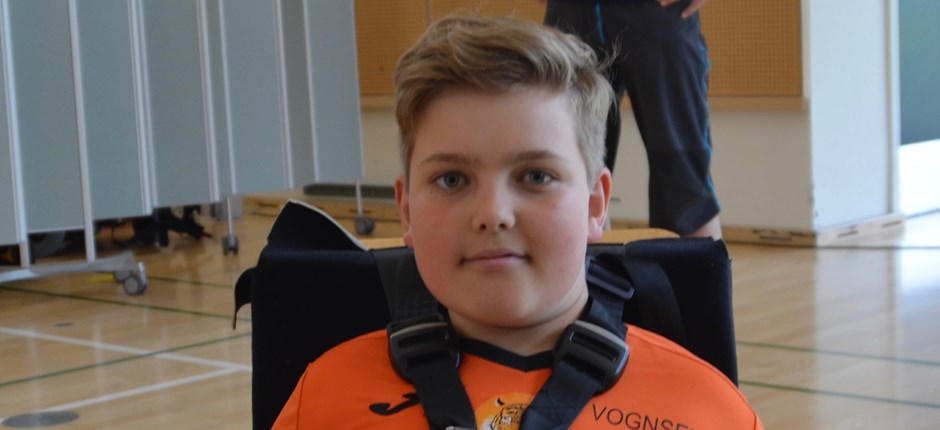 Tredje udgave af Nordic Champions League i el-hockey blev afviklet i den netop overståede Kristi Himmelfarts ferie på Musholm Feriecenter. To hold fra henholdsvis Danmark, Sverige og Norge deltog efter resultaterne af de respektive nationale ligaer.
Fra Danmark deltog Aarhus Rolling Tigers 1 og Rolling Tigers 2. De nykårede forbundsmestre fra Aarhus 1 havde afbud fra Jakob Mortensen, der har helliget sig forsøget på at spille sig ind på landsholdet i kørestolsrugby. I stedet fik den kun 12-årige Albin Vognsen fra Helgenæs debut for Aarhusholdet.
Albin, der har spillet el-hockey i fem år, spillede ganske uimponeret og scorede to mål i løbet af turneringen. Albins el-hockey forbillede er Aarhus 1 spilleren Jakob Dahl, som han nød at spille sammen med. Albin spiller normalt på Aarhus' 3. hold i 2. division.
- Her gik det bare noget stærkere, du skal være i bevægelse hele tiden, sagde Albin da stævnet var afsluttet.
Holdet fra IFAH Stockholm vandt for tredje år i træk turneringen med en finalesejr på 2 - 0 over FIFH Malmø i finalen. Bærums Verk fra Norge slog Aarhus 1 i kampen om bronzen, mens Aarhus 2 vandt over Lillestrøm i kampen om 5. pladsen. Topscorer med syv mål blev Samuel Elveljung fra Stockholm, mens Jakob Dahl fra Aarhus 1 blev valgt til turneringens MVP.