Tre danske paraklatrere klar til Nordiske Mesterskaber
12 paraklatrere fra Norge, Island og Danmark kæmper den 24.-25. november om de Nordiske Mesterskaber (NM). Der er dansk deltagelse i to af de tre paraklasser.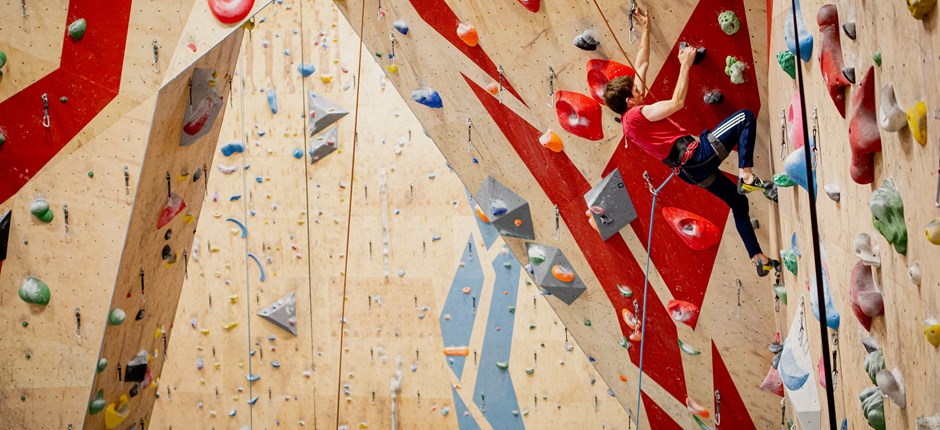 Danmark er vært for de Nordiske Mesterskaber, der bliver afholdt i Blocs & Walls på Refshaleøen. De 12 paraklatrere stiller op i tre forskellige klasser, der er lagt sammen for herrer og damer:
Vision
Upper extremity
Lower extremity
De tre danske deltagere er:
Mads Hvid (Vision)
Monica Raavig og Peter Tramm (begge Upper Extremity)
Der klatres to kvalifikationsruter fredag d. 24. november, og der er finale lørdag den 25. november.
Fakta om de Nordiske Mesterskaber

Sted: Blocs & Walls, Refshalevej 163D, 1432 København K
Tidsrum: Kvalifikationen for paraklatrerne er fredag d. 24. nov. i tidsrummet 16:30-19:30
Finalen for paraklatrerne er lørdag d. 25. nov. i tidsrummet 17:35-18:35
Man kan se både kvalifikation og finale live i hallen - billetpris 50 kr.

Relevante links