Syvendeplads til det danske CP-landshold på Sardinien
Det danske landshold i CP-fodbold – for spillere med cerebral parese – endte på en syvendeplads ved 2022 IFCPF Men's World Championships.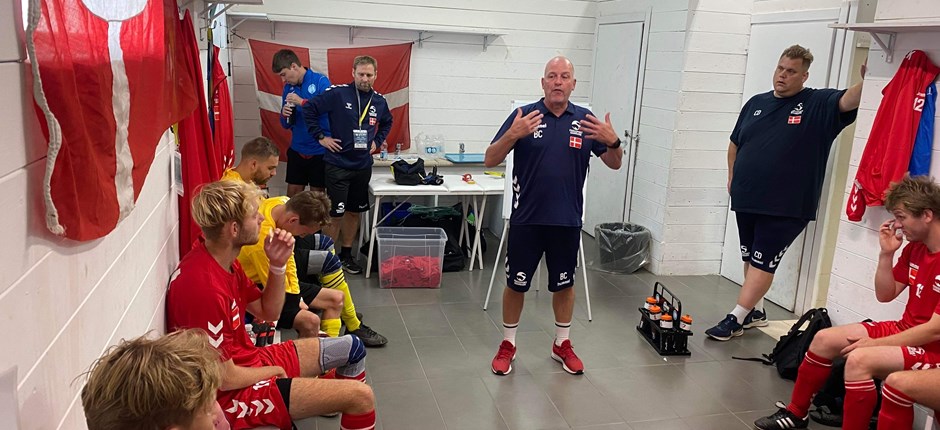 Turneringen 2022 IFCPF Men's World Championships, der blev spillet på Sardinien, havde karakter af et B-VM, idet de 14 bedst placerede hold på verdensranglisten mødtes i maj i år til IFCPF World Cup 2022, hvor Ukraine tog VM-titlen efter finalesejr over Iran.
Denne turnering var således for de næste hold lige under de allerbedste. Danmark lagde ud med et skuffende nederlag på 4-1 til Egypten. I den anden kamp ventede Japan, og her var Danmark bagud flere gange, men endte med at vinde 5-4 over de senere bronzevindere. Det afgørende mål faldt i overtiden, efter at Danmark havde været bagud 2-4. En stærk og disciplineret indsats af det danske hold og klart et af holdets store højdepunkter på Sardinien. I den sidste gruppekamp blev det til et klart nederlag på 0-9 til de senere vindere af turneringen fra Colombia.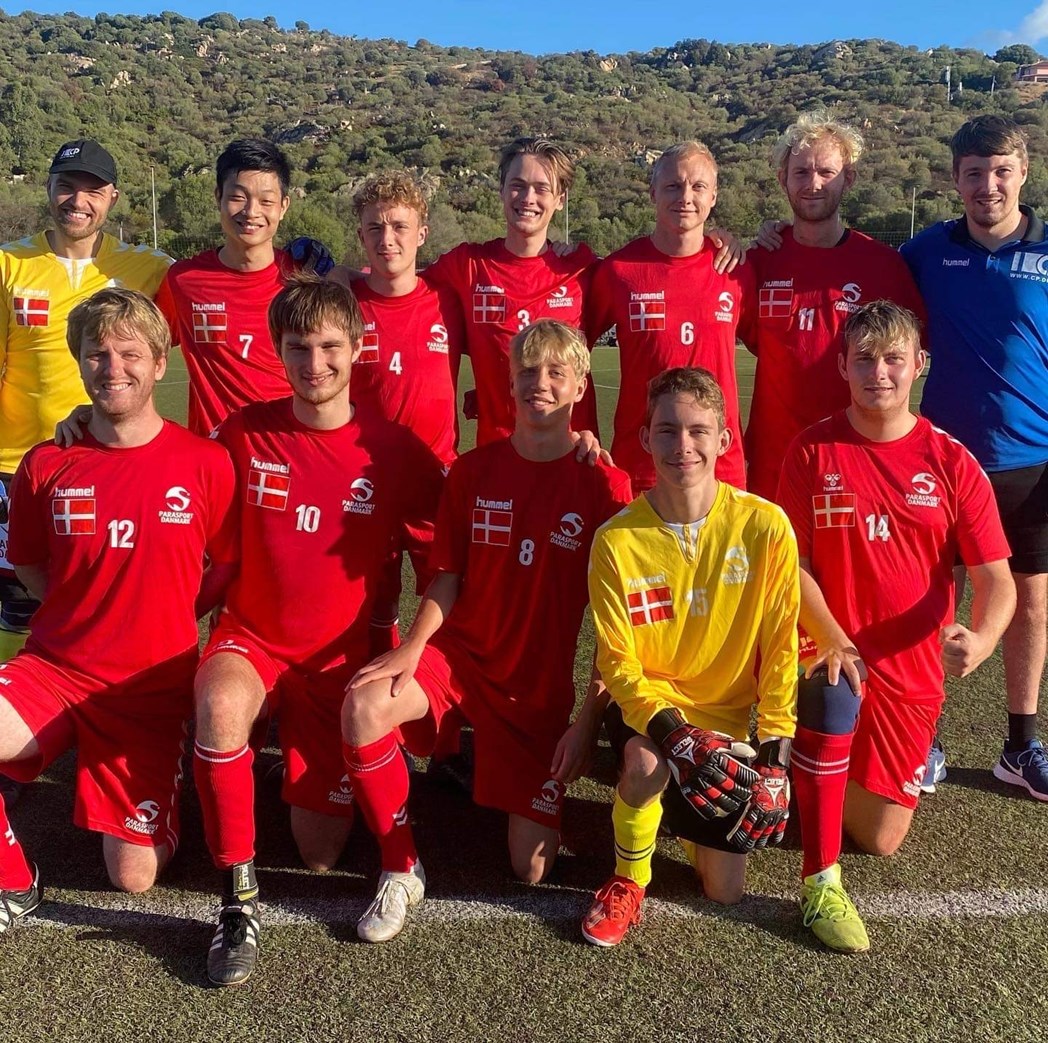 I den følgende kamp, som var en semifinale til placeringskampene, ventede Italien og et nederlag på 2-1. Dermed skulle Danmark spille om 7.-8. pladsen i den sidste kamp, og her blev Sydkorea sendt fra banen med et nederlag på hele 10-2. En god afslutning på turneringen for Danmark, der også kan tage værdifuld international erfaring med hjem.
– Det var overordnet set en stor oplevelse for spillerne og lederne at deltage i den meget omfattende og velorganiseret slutrunde, lyder det fra landstræner Brian Levi Clemmensen og team manager Len Nossell, der sportsligt ikke er helt tilfredse:
– Som helhed kan vi ikke være helt tilfredse med vores indsats og vores slutplacering. I to af kampene spillede vi ikke op til vores bedste, og vi tabte til modstandere, som vi burde have slået. Der var også en del udfordringer med klassifikationssystemet, der var blevet ændret med strammere regler, og det skabte frustrationer, ikke kun hos os, men hos flere af holdene. Det gav os en del udfordringer, fordi vi måtte foretage omrokeringer på holdet og havde færre spillere til rådighed. Men vi tager også gode ting med – fx fra kampen mod de senere bronzevindere fra Japan, hvor spillerne virkelig viste høj moral. Det andet højdepunkt var Danmarks sidste placeringskamp mod Sydkorea, som vi vandt med hele 10-2. Vi spillede glimrende fodbold og scorede nogle flotte mål, og vi blev også noteret for turneringens hurtigste mål, som Mads Christian Fomsgaard scorede bare seks sekunder efter startfløjten. Alt i alt slutter vi som nummer syv, men med lidt mere vilje, og energi kunne vi sagtens havde spillet om bronze, lyder det fra trænerne.
Læs mere om turneringen her: Scotland winner of IFCPF Men's World Championships Italy 2022 - CP Football