Suveræn dansk verdensrekord i 10 km løb
Christoffer Vienberg distancerede i weekenden den 14 år gamle verdensrekord på 10000 m for personer med spastisk lammelse (klasse T37) med hele fem minutter og 23 sekunder.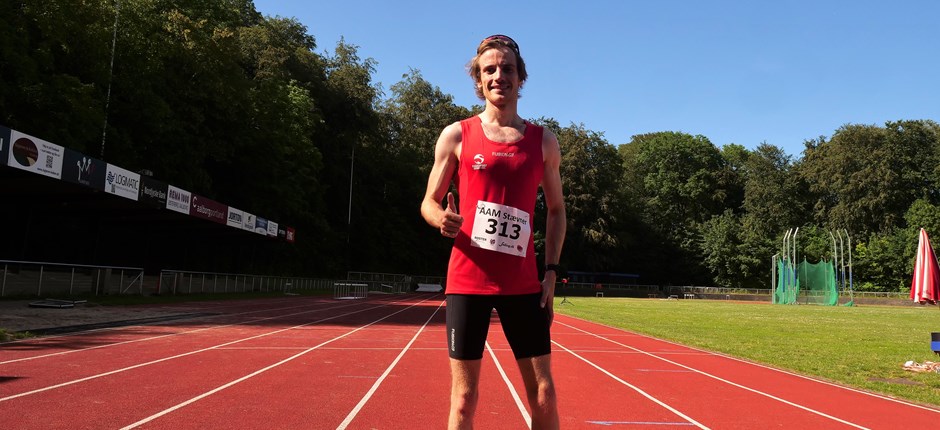 Det har ikke altid ligget i kortene, at Christoffer Vienberg skulle løbe langt og hurtigt. Vienberg, der er født to måneder for tidligt og af den grund har spastisk lammelse (CP) i sine ben, var først i stand til at gå i en alder af to og et halvt år. Nu er han officielt verdens hurtigste på både 5000 m og 10000 m blandt atleter med tilsvarende handicap.
- Det betyder meget for mig, og jeg er oprigtigt stolt. De her resultater viser, hvor langt man kan komme med vilje og stædighed, siger 24-årige Christoffer Vienberg.
Blovstrød-løberen havde diamanter i benene, da han lørdag gik målrettet efter at sætte verdensrekord på 10000 m distancen til banestævne TRACKS 7 i Aalborg.
- Løbet gik over alt forventning. Jeg havde i samarbejde med min træner (Per Le Fevre, red.) lagt en plan, som gik ud på, at jeg skulle løbe alle omgangene på 80 sekunder og få en sluttid omkring 33:20 min. Men da jeg havde totalt gode ben og vejrforholdene var optimale, besluttede jeg mig for at sætte tempoet i vejret og gå efter at komme under 33 min., siger Christoffer Vienberg, der krydsede målstregen sidste gang i tiden 32:49.50.
Den tidligere verdensrekord, som Belgiens PL-guldvinder Benny Govaerts satte tilbage i 2005, var 38:12.96 min.
Satsningen på de længere løbedistancer har dog en pris for Christoffer Vienberg. Trods sit åbenlyse talent kandiderer han ikke umiddelbart til den danske trup til de Paralympiske Lege i Tokyo 2020, hvor 1500 m er den længste distance i T37-klassen. I stedet vil han gå efter at forbedre sin verdensrekord på 5000 meter, der lige nu lyder på 16:18 min., og så drømmer han om at være med til skabe større international opmærksomhed omkring de længere løbedistancer for atleter med spastisk lammelse.
- Jeg føler, at det rigtige for mig er at satse på det, jeg er bedst til. Jeg vil rigtig gerne udfordre nogle af verdens bedste 1500 m løbere til at løbe 5000 m mod mig til et internationalt para-stævne i fremtiden. Hvis de er klar på det, kunne det være en god rigtig god måde at få fokus på de længere distancer, og det kunne være sjovt at se, om de også kan løbe stærkt på en længere distance, lyder det fra Christoffer Vienberg.