Stor tilslutning til Sommerbold på heden
430 fodboldspillere fra hele Danmark samt svenske Lund havde en forrygende dag i Hammerum til Sommerbold på heden.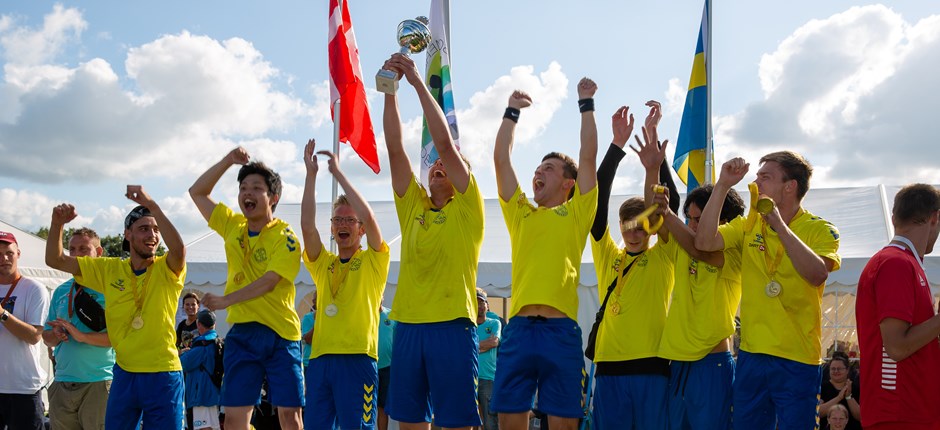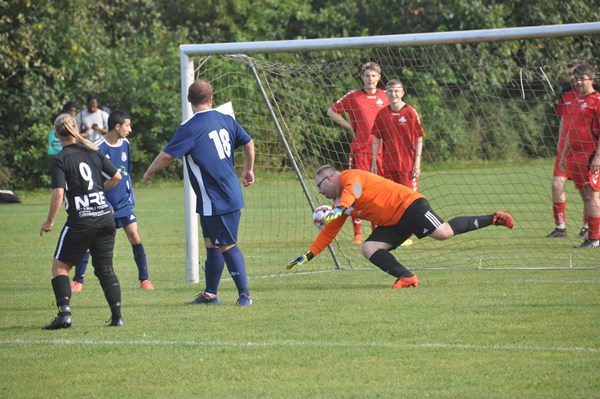 Der var fyldt op på banerne ved Hammerum IF den 27. august, hvor Danmarks største fodboldstævne for spillere med udviklingshandicap og generelle indlæringsvanskeligheder blev afviklet. I alt 45 hold fra 25 klubber kæmpede om syv medaljesæt, og dagen igennem blev der vist imponerende fightervilje på alle baner.
Efter en masse spændende kampe kunne Hernings borgmester, Dorte West, overrække guldmedaljer til seks forskellige klubber. Kun arrangørerne fra Hammerum IF Specialfodbold snuppede to førstepladser. I A-rækken cementerede Skalborg sin position som parasportens dygtigste med deres tredje guld på stribe.
Ved stævnets afslutning blev der også uddelt en fighterpokal i både 5-mands rækkerne og 8-mands rækkerne. De to velfortjente fightere var begge målmænd fra henholdsvis Haderslev og Team 2010 i Frederikssund.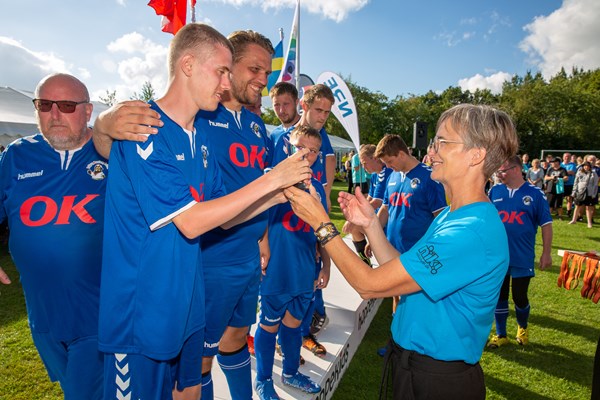 Årets vinderhold blev fundet efter supertætte finaler, hvoraf flere blev afgjort på straffespark:


A- rækken: SKALBORG - Glostrup - Snekkersten
B-rækken: HAMMERUM - Glostrup - Enghaven
C1-rækken: RANDERS - Brøndby - Esbjerg
C2-rækken: AALBORG - Skalborg - Team 2010
D2-rækken: SEEST ALLSTARS - Glostrup - MG&BK
E-rækken: HAMMERUM - Enghaven 1 - Enghaven 2

Stemningsvideo fra Sommerbold på heden 2022:
Flere stævner i vente
En fantastisk dag i Hammerum med god stemning og fairplay har givet mange positive tilbagemeldinger til arrangørerne, og de er klar til at gentage succesen igen næste år, når der igen afvikles Sommerbold på heden lørdag den 26. august 2023. Og allerede til december kan spillerne se frem til indendørsstævnet Julebold på heden lørdag d. 3. december.
Se mange flere billeder fra Sommerbold på heden 2022 her. 
Følg Hammerum IF Specialfodbold her.