Programmet for de Paralympiske Lege 2021 er klar
Arrangørerne af PL i Tokyo har nu offentliggjort hele programmet for alle idrætter ved de Paralympiske Lege i Tokyo i 2021. Se hvornår danskerne skal i kamp.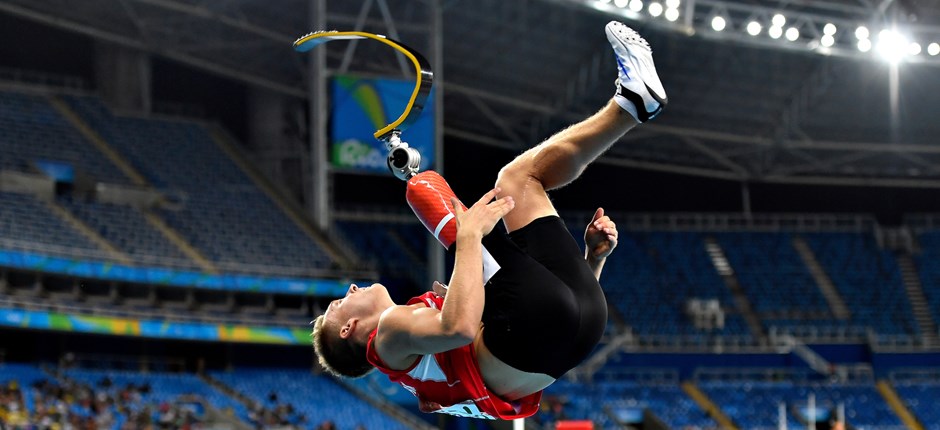 Udgivet 04-08-2020 (Opdateret 12-08-2021)
Arrangørerne af OL og PL i Tokyo har nu offentliggjort hele programmet for alle idrætter ved PL i Tokyo i 2021. Kampprogrammet holder sig meget op ad det originale program for PL 2020, da IOC og IPC har haft fokus på at give alle atleter den bedst mulige forberedelse til legene i 2021.
De Paralympiske Lege i 2021 kommer til at indeholde 539 begivenheder fordelt på 22 sportsgrene, som afvikles på 21 lokationer spredt rundt i Tokyo mellem den 24. august og 5. september 2021. 
Allerede dagen efter åbningsceremonien, der afholdes d. 24. august, skal de første medaljer uddeles i kvindernes banecykling. I midten af de Paralympiske Lege er planlagt det, som arrangørerne har døbt 'Gylden Søndag', hvor der vil blive afholdt hele 63 medaljeevents. Her kan danskerne også være med i kampen, da der både er medaljer at hente i atletik, svømning og kørestolsrugby denne søndag. Den 5. september, den afsluttende dag for de Paralympiske Lege, afholdes i alt 15 medaljeevents, hvor den sidste medalje uddeles til vinderne af mændenes kørestolsbasket.
Se hele programmet for de Paralympiske Lege 2021 her. 
Hvornår skal danskerne i kamp?
I de fleste sportsgrene strækker kampprogrammet sig over mange dage med kvalifikationen i starten og de mere tilspidsende kampe om de eftertragtede PL-medaljer senere i forløbet. Der er en række danskere, der allerede er udtaget, samtidig med at Danmark i nogle sportsgrene har sikret sig en række kvoteplader, men hvor de enkelte atleter ikke er udtaget til pladserne endnu. Dette gælder fx cykling og kørestolsrygby.
Se mere om det danske PL-hold, som det ser ud nu her. 
Taekwondo: I taekwondo er kæmperen Lisa Kjær Gjessing allerede nu udtaget. Det er sportsgrenens debut på PL-programmet, og Lisa er som flerdobbelt verdensmester et stort medaljehåb. Lisas klasse, K44, skal i kamp den 2. september, hvor alle kampe fra indledende runder til finalen afvikles samme dag.
Bordtennis: I bordtennis er den forsvarende PL-guldvinder Peter Rosenmeier allerede udtaget til at forsvare sin titel i herresingle i sin klasse M6. I denne klasse spilles de indledende kampe den 25. - 27. august, med finaler den 28. august. 
Kørestolsrugby: Danmark er for første gang nogensinde repræsenteret ved PL i kørestolsrugby, da det danske landshold sikrede sig EM-sølv på hjemmebane i Vejle sidste år. De enkelte spillere på holdet er ikke udtaget endnu, men programmet er planlagt så de indledende kampe spilles den 25. - 28. august og finalerne spilles den 29. august. 
Svømning: Den eneste svømmer der officielt er udtaget på nuværende tidspunkt er Amalie Vinther, der svømmer i klasserne S8, SB7 og SM8. Svømning afvilkes fra den 25. august - 3. september med  medaljeevents alle dage.
Atletik: I atletik er der på nuværende tidspunkt udtaget to danskere, Daniel Wagner der stiller op i 100 m sprint og længdespring, og Kristel Walther der er diskoskaster. De to danskere skal i kamp i løbet af den 27. august - 5. september hvor alle atletikevents afvikles.