Parasport Danmark vært for nordisk klassifikationskursus
Klassifikatører fra Danmark, Island og Finland var i weekenden samlet i Esbjerg for at blive endnu skarpere på det nye internationale klassifikationssystem. Kurset er en del af det nordiske All>In-samarbejde.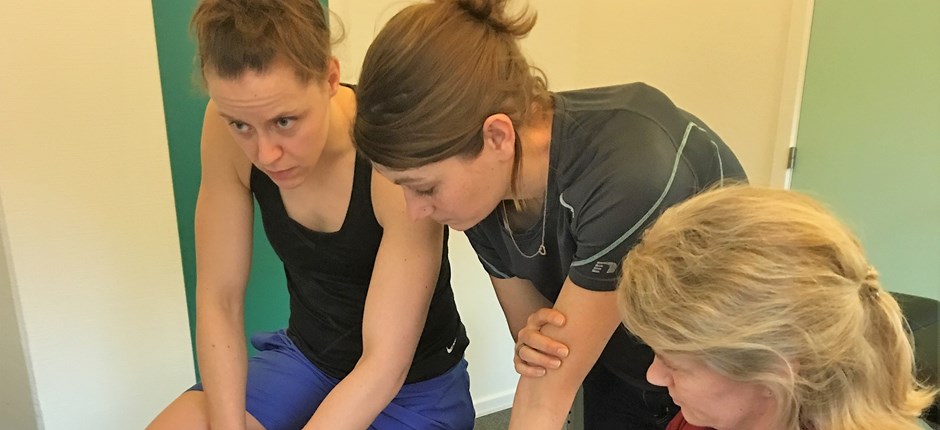 I starten af 2018 lancerede World Para Swimming et revideret klassifikationssystem, som gennem hele sidste år blev anvendt i Europa. Det reviderede system er blevet langt mere validt, fair og svømmespecifikt og har resulteret i  markante ændringer i klasserne blandt svømmerne. Bl.a. er kravene skærpede i klasse 10, og opfylder man ikke mindstehandicappet under den indledende undersøgelse, når man ikke til testen i bassin.
Parasport Danmarks klassifikatører havde hårdt brug for en opkvalificering i det reviderede system, men World Para Swimming kunne desværre ikke tilbyde klassifikationsuddannelse sidste år. I det nordiske klassifikationssamarbejde blev man derfor enige om at få en international klassifikatør, der sidste år havde arbejdet med det reviderede klassifikationssystem, til at undervise de nordiske klassifikatører, så de kunne blive klædt på til den ændrede klassifikationsmetode og høre mere om erfaringerne i Europa.
Parasport Danmark var derfor i weekenden værter for et klassifikationskursus for de nordiske klassifikatører i parasvømning. I kurset deltog en finsk, en islands og to danske klassifikatører. Underviser på kurset var Kati Kauhanen, som ikke blot er international klassifikatør, men også tilknyttet NPC Finland og det finske svømmeforbund.
Den danske klassifikatør Anne-Dorte Andersen sagde efter kurset:
- Det var et godt og lærerigt kursus. Sparring på et nordisk plan kan kun gøre os bedre til at klassificere på et nationalt plan. Nu har vi fået en forståelse for de ændringer, der er lavet. Kriteriet for mindstehandicap er ændret, så det er blevet sværere at komme ind i systemet og dermed blive parasvømmer. Introduktion til de nye bassintests gør klassifikationen meget mere evidensbaseret. En anden læring fra kurset er, at vi skal sikre, at den dokumentation, som vi sender ind til international klassifikation har alt relevant information. Efter de nye regler tester klassifikatørerne kun ud fra den dokumentation, de har tilgængelig.

Upgrade of the Nordic Para Swimmer Classifiers
Stronger Together. Nordic Nations are ALL-IN, working together for a better Parasport Future!
This weekend, five Nordic classifiers met in Denmark to learn about the revised para swimming classification system. Parasport Denmark hosted the course based on an agreement made by the Nordic classification group. The international classifier, Kati Kauhanen from Finland, volunteered to introduce all Nordic classifiers to the revised system.
After the course, the Danish classifier, Anne-Dorte Andersen, had the following statement:
- This was a great opportunity to learn from each other. Working and discussing classification on a Nordic level will qualify and improve our national classification.
#6N1T, #6nationsOneTeam, #AllIn
label