Musholm er nyt nationalt træningscenter for parasport
I slutningen af november modtog sport- og feriecenteret, Musholm, to af de fornemmeste priser inden for sportsbyggeri, da Den Internationale Paralympiske Komite hyldede Musholms æstetiske og funktionelle rammer. Nu slår Musholm dørene op for Danmarks landshold i kørestolsrugby, der fremover skal anvende stedet som deres nationale træningscenter.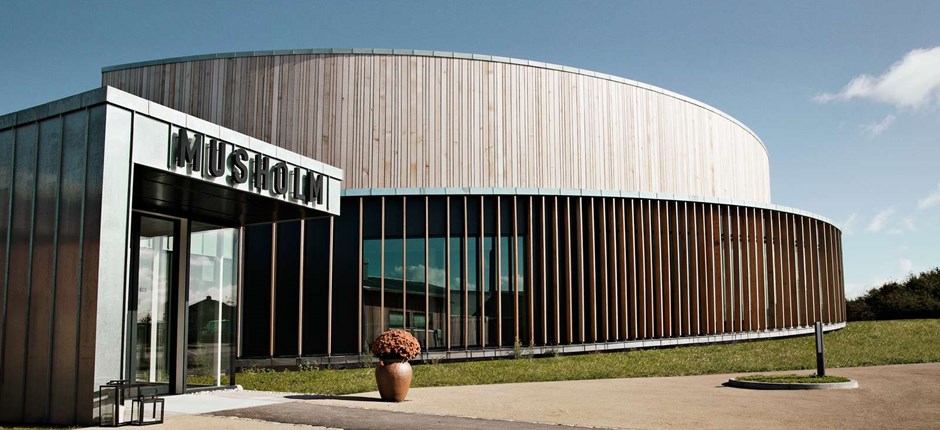 En sponsoraftale mellem Parasport Danmark og Musholm er netop underskrevet, og Musholm skal fremover være nationalt træningscenter for det danske landshold i kørestolsrugby, når holdet træner teknik og øver taktik.
- Vi er stolte over at have indgået en sponsoraftale med landsholdet i kørestolsrugby. Musholms rammer er af flere omgange blevet anerkendt for at understøtte sportsudøvere både på fritidsniveau og på eliteplan. Vi har gennem noget tid haft et ønske om at lave en sportssponsoraftale, og landsholdet i kørestolsrugby er uden tvivl et hold, vi har drømt om at samarbejde med. Landsholdet i kørestolsrugby er i mine øjne de perfekte ambassadører for vores vision om plads til forskelle, fordi holdets stærke vindermentalitet bygger på en inspirerende teamspirit, der netop udspringer af forskelligheder i roller og forudsætninger," fortæller en glad direktør på Musholm, Henrik Ib Jørgensen.
Sport handler om mere end sportsaktiviteterne
Tilgængelighed på Musholm handler ikke kun om god adgang. Det er en helhedstankegang, hvor omgivelserne generelt understøtter sportsånden ikke kun ved selve sportsaktiviteterne, men også ved fællesskabet. Det skyldes, at Musholms tilgængelighed er bygget op om brugervenlighed, hvor mennesker med funktionsnedsættelser kan færdes så selvstændigt som mulig.
Den amerikanske rugbyspiller Jason Regier er landstræner for kørestolsrugby, og han siger:
- Faciliteterne på Musholm er i verdensklasse. Jeg har spillet kørestolsrugby over hele verden, og i mine øjne tilbyder Musholm optimale rammer om vores sportslige forberedelser. Byggeriet er gennemtænkt, når det gælder tilgængelighed. Der er fremragende catering, og sportsfaciliteterne har et unikt design, der passer godt til vores behov. Aftalen med Musholm betyder, at vi har et sted, vi kan kalde "hjemme". Spillerne elsker stedet, og det er enormt praktisk for holdet, at vi kan sove, spise, være sociale og træne på samme sted uden at skulle tænke på transport hver dag. Det gør, at vi kan koncentrere os fuldt ud om at udvikle os som hold fremfor at bruge en masse tid på logistik, og det er en stor fordel.
Dette synspunkt deler Niels Christiansen, der er direktør i Parasport Danmark. Han glæder sig over sponsoraftalen mellem Musholm og det danske landshold i kørestolsrugby:
- Parasporten har generelt stor glæde og gavn af Musholm, og vi er meget glade for, at de imponerende faciliteter fremover bliver fast træningscenter for landsholdet i kørestolsrugby. Det er en stor fordel for holdet både økonomisk og sportsligt i forberedelserne til de næste års spændende opgaver med VM og kvalifikation til de Paralympiske Lege i Tokyo 2020, fortæller Niels Christiansen, direktør i Parasport Danmark.