Job Vision støtter parasporten
Parasport Danmarks virksomhedsklub Team Parasport har fået et nyt medlem i det landsdækkende konsulenthus Job Vision.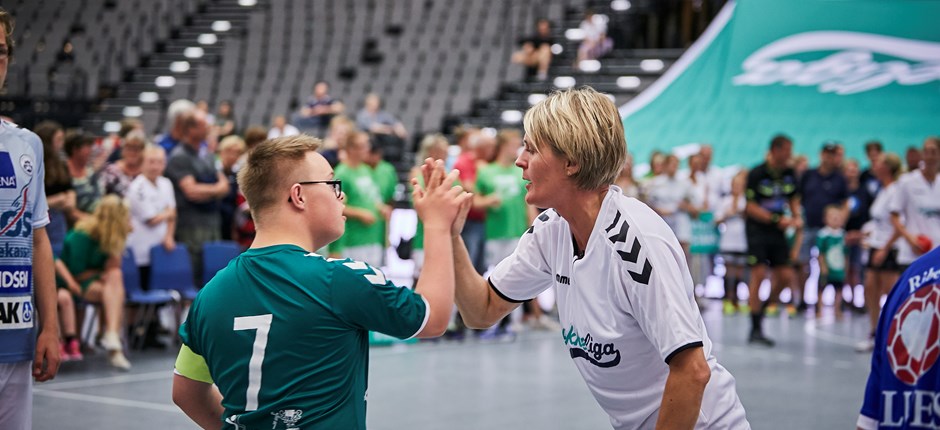 Job Vision er et landsdækkende konsulenthus for mennesker, der har brug for coaching og sparring, fordi de har mistet deres arbejde, føler sig stresset eller mistrives på arbejdspladsen. De arbejder tæt sammen med erhvervsvirksomheder, forsikringsselskaber og jobcentre i hele landet. Job Vision brænder for at flytte grænser og tror på, at individuelle forløb med respekt for den enkelte skaber en positiv og varig forandring.
At valget faldt på at støtte parasporten er ikke tilfældigt, fortæller administrerende direktør, Juliette Guldberg:
– Parasport matcher godt til Job Vision, da Job Vision også møder opsagte medarbejdere, der skal have outplacement med handicap. Vi kan alle få et handicap, og det ændrer ofte ikke på, at vi skal have et job. Job Vision lever af karriererådgivning, og det at være aktiv inden for sport er med til at udvide udøvernes netværk og derfor sandsynligheden for job, siger hun og fortsætter:
– Job Vision har længe ledt efter det helt rigtige at støtte, og vi er stolte af nu at have fundet det helt rigtige match.
Hos Parasport Danmark er direktør Niels Christiansen naturligvis glad for at kunne byde Job Vision velkommen på holdet.
– Vi er enormt stolte over at byde Job Vision velkommen i vores fantastiske virksomhedsportefølje. Job Vision er drevet af nogle ekstremt kompetente og ærgerrige personer, og vi tror som virksomhed og forbund på de samme grundlæggende værdier. Jeg er sikker på, at det er et perfekt match, og vi glæder os meget til at introducere Job Vision for den fantastiske verden af parasport.
Med sponsoraftalen, der gælder for fire år, bliver Job Vision en del af virksomhedsklubben Team Parasport. Læs mere om virksomhedsklubben her.
Historien bag
Job Vision blev etableret i 1994 af de to arbejdssøgende jobvisionærer, Bjarne Sunder og Axel Ramsing. På daværende tidspunkt var begge uden arbejde, og de deltog i et aktiveringsprojekt for ledige. Deres oplevelse var, at de eksisterende projekter for ledige ikke var effektive nok, og de fik idéen til at starte et mere givtigt aktiveringsprogram for ledige op. Idéen blev til Job Vision, Danmarks første virksomhed til karriererådgivning af opsagte og ledige veluddannede.
I 2005 bliver Job Vision solgt til Krifa Holding A/S, men fortsætter som selvstændigt selskab. I 2006 fratræder Axel Ramsing og Bjarne Sunder. I januar 2017 køber to afdelingschefer Job Vision A/S af Krifa Holding A/S. Juliette Guldberg bliver administrerende direktør og Morten Engel Nielsen direktør. Morten og Juliette ved begge, hvad det vil sige at løse de opgaver, som Job Vision udfører, da de begge har været en del af driften.
Virksomheden er tre år i træk blevet nomineret til "Entrepreneur of the Year" af revisionsselskabet Ernst&Young.
Læs mere på www.jobvision.dk