Ingen slalomkonkurrence til Adam Nybo ved VM
For meget vind forhindrede lørdag sitskiløber Adam Nybo i at stille til start ved slalomkonkurrencen ved Para Snow Sports World Championship i Espot i Spanien.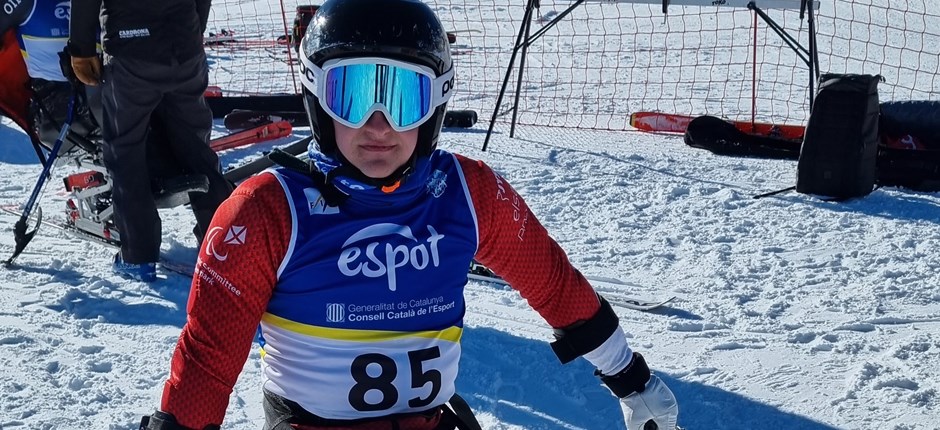 Vejr- og vindforhold spiller altid en væsentlig rolle i udendørsidrætter, og det fik danske Adam Nybo lørdag at mærke på den hårde måde. Efter torsdagens storslalomkonkurrence og en god træning fredag var den danske sitskiløber klar til start i lørdagens slalomkonkurrence, men kort før start blev løbet aflyst på grund af for meget vind. Trods mange argumenter for blot at udskyde løbet nogle timer, til vinden aftog, fastholdt de spanske arrangører at aflyse løbet lørdag grundet et hensyn til deres tv-transmission af løbene. Det betyder, at løbet i stedet skal gennemføres som det sidste søndag, og trods en ihærdig indsats for at få enderne til at nå hinanden, kan det desværre ikke forenes med det danske holds hjemrejse.

Det ærgrer selvfølgelig Adam Nybo meget, at han ikke fik lov til at komme i konkurrence:
– Jeg er rigtig ærgerlig over, at vejret skal forhindre min mulighed for at køre. Særligt fordi de sidste to eftermiddage har været tæt på optimale forhold, hvor jeg har trænet intensivt. Så jeg følte mig mere klar end nogensinde før. Jeg har dog forståelse for, at der til et VM er mange andre ting omkring løbene, der også skal være opfyldt. Blandt andet TV-transmisionen. Men fra mit eget atletperspektiv, så skulle vi bare have været i gang og kørt ræs!
Han bakkes op af landstræner Visti Lindemann, der ærgrer sig over, at de må rejse uforløste hjem efter et styrt i storslalomkonkurrencen torsdag og så altså uden at kunne stille op i slalom:
– Vi ved at vejret er en risiko, når vi dyrker sport i bjergene. På den ene side er det rart, at der er noget i naturen, vi ikke kan kontrollere, men samtidig er jeg ærgerlig over ikke at kunne se et målbart resultat for det arbejde, der er lagt. Særligt når Adam gennem det sidste år kontinuerligt har bygget på og forbedret sit skiløb, siger han og fortsætter: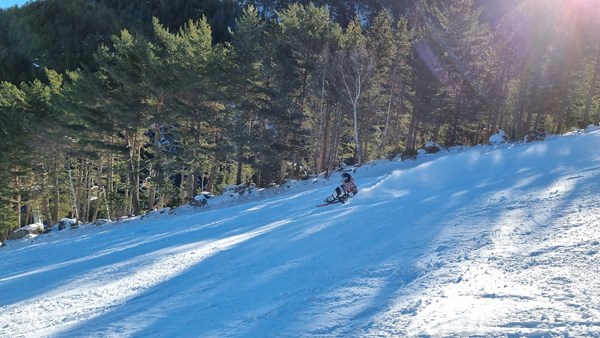 – Men nu er forholdene, som de er, og det må vi acceptere og så se frem mod den sidste del af sæsonen.
Tjekkiske mesterskaber til marts
Visti Lindemann og resten af det danske alpinhold retter nu blikket mod nye udfordringer. Rasmus Ørsted er ved at være tilbage efter en skade, og Anne Mette Hasselstrøm skal prøve kræfter med alpinkonkurrencer ved siden af sin ridning. Næste mål for det danske alpinhold er de tjekkiske mesterskaber i begyndelsen af marts.
Landstræneren ser frem til at se danskerne i konkurrence:
– Vi glæder os til at tage fat på de nye udfordringer. Ved de tjekkiske mesterskaber er det målet, at Adam kører sig til en markant forbedring af sine point, at Rasmus Ørsted kommer stille og roligt i gang igen, og at Anne Mette får smag for alpinkonkurrencerne. Det bliver spændende at følge hende og se, om vi kan overføre det fokus, hun har på hesten, til fokus på opgaven, når hun står i startbåsen, slutter han.