Hvem skal være årets ildsjæl?
Det har i foråret været muligt at indstille kandidater til Parasport Danmarks Ildsjælepris. Denne mulighed har mange benyttet sig af, og Parasport Danmarks Breddeudvalg kan nu præsentere ti nominerede til prisen.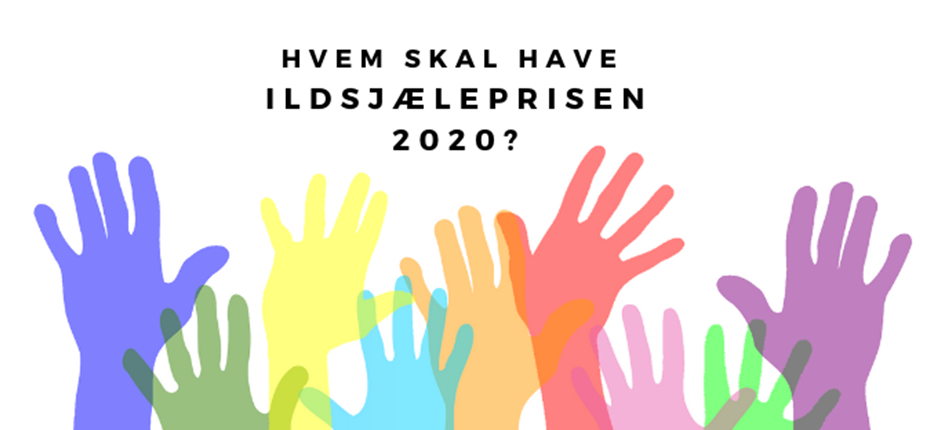 Hver eneste dag yder et hav af trænere, ledere, forældre og andre frivillige i hele landet en stor indsats for, at mennesker med handicap kan dyrke idræt. De træner hold uge efter uge, sætter nye initiativer i gang, hjælper til i klubben eller sørger for, at økonomien hænger sammen. Det er unikt at have et fundament, der i så høj grad består af frivillige kræfter, der yder en ganske særlig indsats for andre, og det skal anerkendes.
Derfor uddeler Parasport Danmarks Breddeudvalg hvert år Ildsjæleprisen til en frivillig i parasporten. Med prisen ønsker Breddeudvalget at anerkende det store frivillige arbejde, som løftes i foreninger og udvalg.
I år er følgende nominerede til Parasport Danmarks Ildsjælepris 2020:
Brian Samsbo – floorball/hockey - LAVUK
Jacob Lind – svømning – Møns Svømmeklub
Jane Olsen – kørestolsrugby - Parasport Danmarks landshold i Kørestolsrugby
John Sørensen – el-hockey - dommer i Parasport Danmarks el-hockey-turnering
Karin Fjermedal Andersen - bestyrelsesarbejde - Klub Liv og Motion
Mette Rytsel – tennis/padel - Virum-Sorgenfri Tennisklub
Michael Skou Vestergaard – skydning - Globen Sport
Palle E Petersen - paradart - Parasport Vejle
Pernille Holm Sørensen - powerchair-football - LAVIA-Århus
Rikke Blomgren - Medicinsk Udvalg - Parasport Danmark
stort tillykke til de nominerede – det er et flot skulderklap at blive indstillet.
Ildsjæleprisen skulle have været uddelt på Parasport Danmarks Repræsentantskabsmøde, der var planlagt til afholdelse i slutningen af april. Da mødet er udskudt, arbejdes der nu på andre planer for uddeling af Ildsjæleprisen, og selve overrækkelsen vil blive ofentliggjort her på siden. Med prisen følger et kontantbeløb på kr. 5.000.
Tidligere modtagere af Ildsjæleprisen
2008 Kirsten Vagner, Vordingborg Handicap Idræt
2009 Keld Zysek, DHIF's Svømmeudvalg
2010 Jan Karkov Sørensen, IH Aalborg
2011 Dan Egerup, Helsingør Floorball Team
2012 Villy Villadsen, Skive Handicap Idræts Forening
2013 Forældregruppen, Højbjerg Badmintonklub
2014 Peder Dahl, Lavia Viborg
2015 Jesper Overgaard, Dansk Håndcykelklub
2016 Charlotte Svarrer, Skjern Håndbold og Parasport Danmarks Idrætsudvalg for Håndbold
2017 Trine Lyngsø, Holsted Ungdoms og Gymnastikforening
2018 Karna Gregersen, Svømmeklubben Sælungerne
2019 Gitta Thorup Sørensen, I.H. Aalborg