EM i parasvømning 2021: Vigtigt skridt på vejen mod Tokyo
Efter et år med coronanedlukning og meget få stævner fungerede det netop afviklede EM i parasvømning på Madeira som en mellemstation inden sæsonens helt store mål; de Paralympiske Lege i Tokyo til august.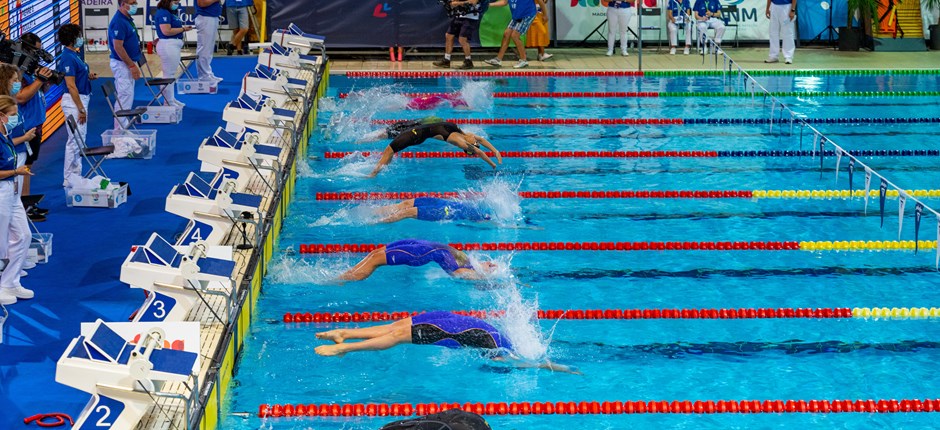 Det var for mange svømmere det første stævne i meget lang tid, og det kunne ses på det generelle niveau for både de internationale og de danske deltagere.
Danmark stillede op med to kvindelige deltagere – Amalie Vinther, der allerede er udtaget til lege i Tokyo, og Karina Lauridsen, den tidligere paralympiske medaljetager, der efter mange års pause gjorde comeback i efteråret 2020. Den bedste placering stod Karina Lauridsen for, da hun tog bronze i 50 m bryst.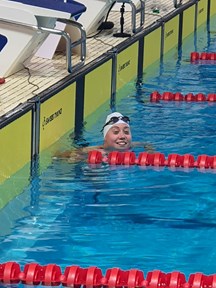 For Amalie Vinther var det godt at komme i international konkurrence igen.
– Der har været meget træning det sidste år og meget lidt konkurrence, så det skulle man lige vænne sig til igen. Den lange coronaperiode har betydet, at PL er det store mål, så derfor var EM "kun" et delmål for at se, hvor jeg står, siger hun og fortsætter.
– Formmæssigt jeg mærke, at det går den rigtige vej, men topfarten mangler lidt på grund af de manglende stævner. Det skal vi hjem og arbejde med frem mod PL, hvor et par træningslejre og et par stævner skal give det sidste, så jeg rammer topformen i Tokyo.
Hun suppleres af landstræner Bjarne Kragh.
– Med trænerøjne er det positivt, at vi kommer hjem med en bronzemedalje til Karina i 50 m bryst i klasse SB3. Det skal blive spændende at følge hendes comeback de kommende år. Karina er selvsagt langt fra sit niveau, før hun stoppede i 2010, og det er en lang kamp at nå dertil igen. Uanset er det dog positivt at have svømmere der gør comeback, måske kunne flere komme på den tanke, smiler han og forsætter.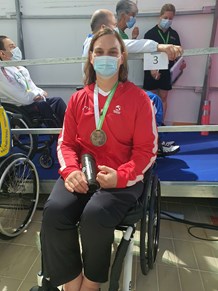 – Amalies observationer og refleksioner er jeg enig i. Der har været rigtig meget træning i hele coronaperioden, så det var godt at se hende i konkurrence igen. Hun ligger lige nu på samme niveau som på samme tidspunkt i 2019, så med lidt ekstra finpudsning på træningslejre og forhåbentlig et enkelt eller to stævner mere inden PL, så skulle hun kunne nå sit topniveau til PL. Vi har dog ved EM set nye helt unge svømmere komme frem, så konkurrencen i Tokyo bliver hård, slutter landstræneren.
De danske resultater ved EM
Karina Lauridsen
50 bryst – nr. 3 og bronzemedalje
50 ryg – nr. 6
Amalie Vinther
400 fri – nr. 4
100 bryst – nr. 6
100 fri - nr. 7
50 fri – nr. 7
200 ind. medley – nr. 7