Den internationale Paralympiske Komité suspenderer Rusland og Hviderusland
Rusland og Hviderusland er ikke velkommen i Den Internationale Paralympiske Komité (IPC), og er med øjeblikkelig virkning blevet suspenderet for deres 'manglende evne til at overholde medlemskabsforpligtelser'.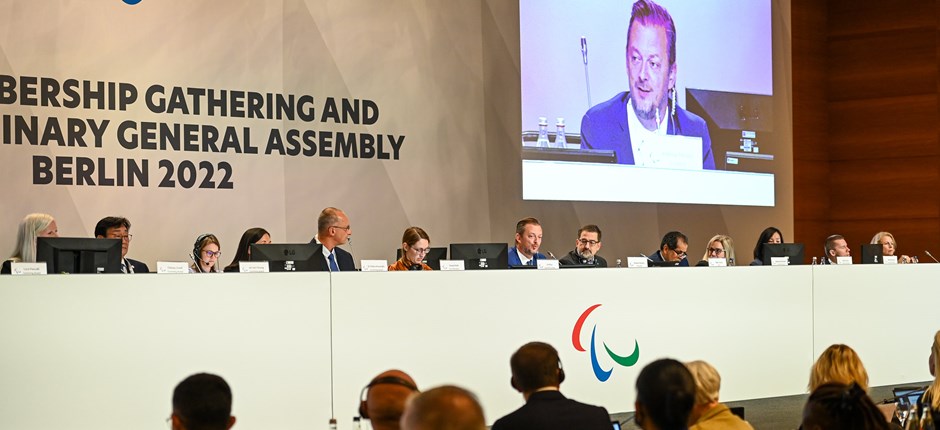 På en ekstraordinær generalforsamling i Berlin, besluttede et klart flertal af IPC-medlemmer at suspendere de to lande på ubestemt tid som direkte konsekvens af invasionen af Ukraine. Konkret betyder det, at både Rusland og Hviderusland mister alle deres IPC-medlemsrettigheder.
Sammen med de nordiske lande bakkede Danmark op om beslutningen. En vigtig afgørelse ifølge direktør i Parasport Danmark, Ivan Løvstrup:
– Fra både dansk og nordisk side har det været vigtigt for os at sende et meget utvetydigt signal om, at vi ikke tolererer Ruslands og Hvideruslands handlinger, og at vi ikke ønsker russisk eller hviderussisk deltagelse på den paralympiske scene. Derfor er vi selvfølgelig glade for, at afstemningen viste et klart flertal for at suspendere de to lande på ubestemt tid som en direkte konsekvens af invasionen i Ukraine. Det er i vores optik det eneste rigtige at gøre, som situationen er.
IPC-præsident Andrew Parsons opfordrer også til fred og udtaler på den Internationale Paralympiske Komités hjemmeside:
- Som IPC-præsident ønsker jeg, at vi skal leve i en verden, hvor sport forener verden i fredelig konkurrence, så atleter kan konkurrere mod deres rivaler efter bedste evne i et sikkert og sikkert miljø. Den situation, som sportens verden står over for lige nu, er meget ladet og kompleks. Jeg håber og beder til, at konflikten i Ukraine slutter så hurtigt som muligt, at freden er sikret, og at ikke flere uskyldige liv går tabt eller påvirkes.
Læs mere på IPC's hjemmeside her.
Den ekstraordinære generalforsamling godkendte også et forslag om ændring af IPC's vedtægter for at give IPCs bestyrelse mulighed for at udelukke medlemslande, hvis de ikke lever op til den paralympiske ed og overholdelse af medlemskabsforpligtelser.