Leder: Idrætsglæde i verdensklasse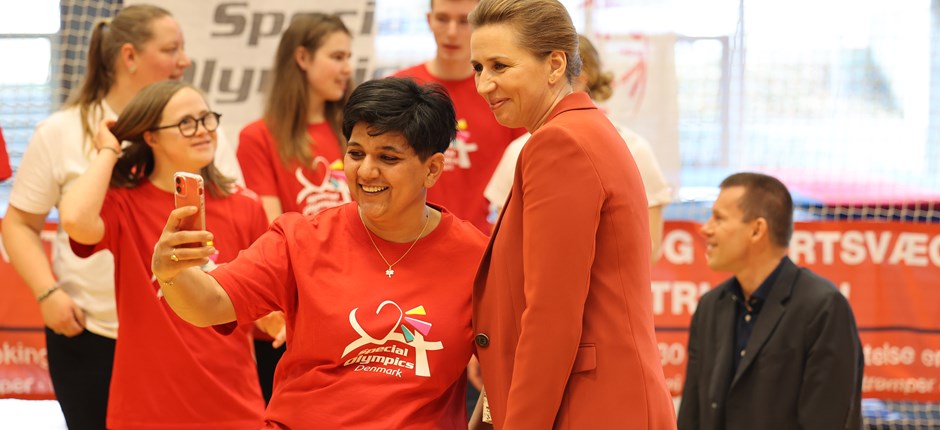 Af Lene vand der Keur, formand for breddeudvalget

Den 17. juni gik en trup på 68 idrætsudøvere og 22 ledere fra Danmark indmarch på Olympia Stadion i Berlin. Det gjorde de sammen med ca. 7.000 andre til verdens største idrætsbegivenhed i 2023.
Olympia Stadion blev bygget i tredivernes Tyskland til OL i 1936. En tid, hvor dagsordenen var at fremhæve det, som de ypperste (og helst de ariske) idrætsudøvere kunne præstere.
Denne gang var det en noget mere mangfoldig flok, publikum klappede ind på grønsværen.
Det var nemlig Special Olympics World Summer Games 2023, der blev skudt i gang med et brag af en åbningsceremoni.
Under mottoet "Let me win, but if I cannot win, let me be brave in the attempt" dystede vores Special Olympics-atleter de følgende otte dage i ti idrætsgrene, og alle var topmotiverede og velforberedte. Ud over konkurrencerne fik de også mulighed for at tjekket syn, hørelse, tænder og fodsundheden gennem undersøgelser i Healthy Athletes-programmet.
Inden atleterne skulle forsvare de rød-hvide farver på idrætsarenaerne havde de været på et firedages kulturelt besøg i Hamm, som var værtsby for den danske delegation, inden World Games gik i gang i Berlin. En fantastisk mulighed for at opleve tysk kultur og blive rystet godt sammen på tværs af idrætterne.
I Special Olympics-regi lægger man også stor vægt på opbakning fra familien. Denne gang var lidt flere end 200 pårørende til de danske atleter rejst til Berlin for at heppe på tilskuerpladserne. Det synes jeg er helt fantastisk. De udgør ikke kun et godt heppekor, men det giver også atleternes nærmeste en gylden chance for at sole sig i den generelle idrætsglæde og finde den indre stolthed frem over deres søn eller datters præstationer på idrætsbanen.
Ud over de mange pårørende var også vores protektor, H.K.H. Prinsesse Benedikte til stede under åbningen og på den første konkurrencedag. Derudover var der fint besøg fra toppen af idrætsdanmark ved repræsentanter fra DIF og DGI og fra 'Lev – livet med udviklingshandicap', hvor formand Anni Sørensen var med. Fra Parasport Danmarks side var det en fornøjelse at kunne vise idrætsglæde og gode præstationer frem. Og det er ikke kun hurtigere, højere og længere, der tæller, men også godt kammeratskab og tapperheden i forsøget på at vinde, der er vigtig.