Leder: Rusland og Hviderusland hører ikke hjemme på den paralympiske scene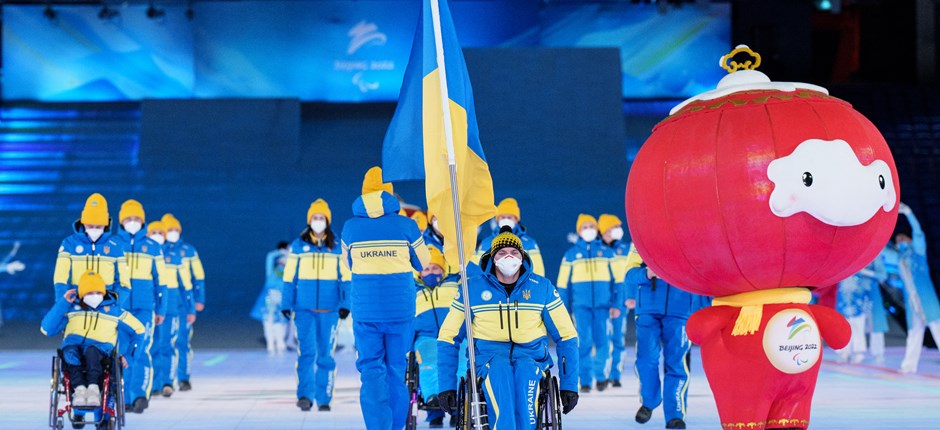 Af John Petersson, formand for Parasport Danmark  
Det skal have konsekvenser i sportens verden, når nationer forbryder sig mod den olympiske ed og fred. Det mener Parasport Danmark, og et stort flertal i den Internationale Paralympiske Komité er enige. På den ekstraordinære generalforsamling i IPC den 16. november vedtog medlemmerne derfor, at det fremover i særlige tilfælde skal være muligt for IPC-bestyrelsen at suspendere medlemslande. Samtidig blev det med et klart flertal besluttet, at Rusland og Hviderusland udelukkes fra den paralympiske idræt på ubestemt tid som direkte konsekvens af krigen i Ukraine. 
Jeg er personligt glad for vedtægtsændringerne og det signal, IPC sender ikke bare til Rusland og Hviderusland, men hele verden – og ikke mindst den ukrainske befolkning. Som medlem af IPC's bestyrelse glæder det mig også, at medlemslandene bakker op om den linje, der blev lagt ifm. vinter-PL i Beijing, hvor vi besluttede at udelukke de russiske og hviderussiske atleter. Men samtidig er det vigtigt at understrege, at der i min optik ikke er nogen vindere i denne sag. Det er sørgeligt, at det er kommet hertil. 
I Parasport Danmark og de øvrige nordiske paralympiske komitéer har vi gentagne gange siden den russiske invasion af Ukraine talt for, at krigshandlingerne skal have vidtrækkende og størst mulige konsekvenser i international parasport. Det er nødvendigt for, at vi kan bevare en sammentømret paralympisk familie, hvor alle kan føle sig trygge, når de stiller op i konkurrencer. Og det er vigtigt, at også vi er med til at lægge et pres på Rusland for at afslutte krigshandlingerne. 
Der er ingen tvivl om, at det er et stort og vigtigt skridt, den Internationale Paralympiske Komité har taget ved at fratage Rusland og Hviderusland deres medlemsrettigheder. Atleter fra de to lande er ikke længere velkomne til IPC-sanktionerede stævner og mesterskaber, herunder de Paralympiske Lege, indtil IPC's generalforsamling træffer beslutning om det modsatte. Det er – desværre – det eneste rigtige at gøre på nuværende tidspunkt.