Frivillig IFORM: Dorrit Christensen
En skilsmisse kastede Dorrit Christensen i armene på Midjysk Tandemklub. Hun har nydt naturen og samværet med medlemmerne i over 30 år.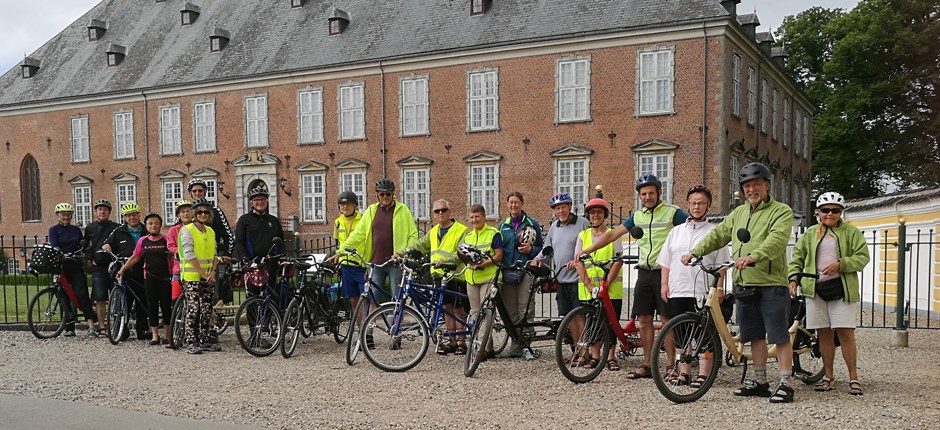 Hvordan startede du som frivillig?
– Midt i 1980'erne blev jeg skilt og måtte finde på noget, der kunne give humøret et pift opad. Så hørte jeg, at Midtjysk Tandemklub for blinde og svagtseende manglede piloter og tænkte, at det kunne være sjovt.
Jeg elsker at cykle, og tanken om at have nogen at cykle med lød herlig. Så egentlig var det lidt af egoistiske grunde, at jeg startede op, men bekendtskabet udviklede sig til fælles glæde over mange skønne cykelture og sjovt samvær. Men ikke nok med at de manglede piloter, så viste det sig også hurtigt, at den siddende kasserer trængte til at gå på pension, så der blev en opgave mere at muntre sig med for mig. Den post er jeg ikke sluppet af med siden, men det skal jeg ikke beklage, for den har affødt så mange dejlige oplevelser.


Hvorfor er du frivillig?
– Som nævnt var det lidt for min egen skyld, at jeg startede. Men det har givet så meget at lære alle de herlige mennesker at kende. At få et indblik i den verden og de besværligheder, man må kæmpe med som synshandicappet. Og samtidig opleve humoren og måden, man joker med hinanden på, og alt gåpåmodet. Det er helt specielt. Dertil kommer alle de skønne cykelture op og ned ad bakke  i det skønne danske landskab. Det har givet sved på panden, mange gode grin og minder samt et forrygende godt fællesskab.


Hvad er du mest stolt over?
– Jeg er så glad og taknemlig over at have fået lov til at være med til at holde hjulene i gang i den lille klub, og at det samtidig har beriget mit liv så meget. Og det glæder mig også meget at opleve, at alle de andre frivillige piloter trofast bliver ved med at komme og nyder at cykle uge efter uge.
Alle er villige til at bruge tid på at hjælpe, hvor det er nødvendigt, og at tage med på de ferier og arrangementer, vi laver. Vi har været på sjove cykelferier i Holland og på Bornholm og har et par gange selv arrangeret cykelløb for tandemklubber fra hele landet. Det er noget helt særligt værdifuldt i mit liv.


Dorrit Christensen
71 år
Pilot og kasserer i Midtjysk Tandemklub siden 1987.
Tidligere klinikassistent i Forsvaret, nu pensionist.