"Jeg håber lidt, at nogen bliver krænket"
Peter Rosenmeier bliver vært for det paralympiske web-talkshow "Benspænd", der skal nedbryde barrierer og berøringsangst i forhold til mennesker med handicap.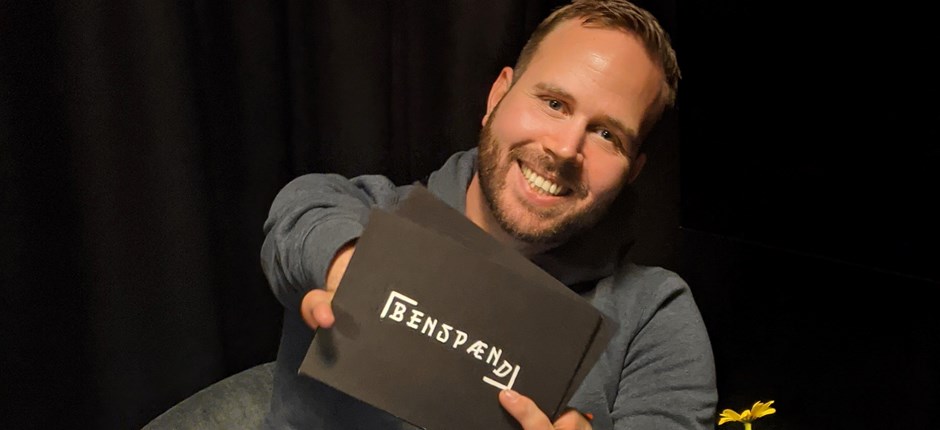 Til januar kan du oplevede den paralympiske mester i bordtennis, Peter Rosenmeier, i en ny rolle: han skal være vært i det nye humoristiske web-talkshow "Benspænd".
I hvert afsnit får Peter besøg af en atlet, der drømmer om at levere store præstationer i Tokyo, og tager en uhøjtidelig snak om sport, ambitioner, handicap og fordomme.
Vi har stillet skærmtrolden fem skarpe spørgsmål om det nye format:
Hvorfor lave et program som Benspænd?
 - Hovedformålene er at gøre folk klogere og nysgerrige på de atleter, som kæmper for Danmark, og samtidig sætte fokus på berøringsangst og fordomme. Derudover vil jeg gerne vise, at vi atleterikke er bange for at snakke om vores handicap, og at det er en vigtig del af vores historie.
 - Lige præcis dét er noget, som har ændret sig i løbet af min karriere. Da jeg startede, ville medierne næsten udelukkende snakke om vores handicap – sporten var sekundær. Derfor stillede vi os ofte på bagbenene og sagde, at vi kun ville snakke om sportspræstationen. Der har fokus været længe nu, og derfor føler jeg også, at vi er klar til at tage skridtet "tilbage" igen. Vores handicap ER det som skal gøre os interessante i forhold til OL-atleterne.
 - Med al den frygt for krænkelse som er i samfundet i øjeblikket, så syntes jeg det er et fedt signal at sende, at vi ikke er ofre, og at vi er landet og har det godt med vores situation, og derfor er der heller ikke nogen, som behøver at gå med listesko eller have ondt af os.
Hvad har inspireret jer til programmet?
 - Jeg har længe gået med en idé om at lave et program i den her genre, og inspirationen er helt sikkert kommet fra England og udsendelsen The Last Leg på Channel 4. Vi prøver så at tilføre den lidt 'Natholdsdynamik'. 
Hvorfor humor og parasport?
 - Hvorfor ikke? Vi er gode til humor i Danmark – rigtig gode endda. Og humor kan i den grad være med til at nedbryde barrierer og berøringsangst, så jeg synes, det er utrolig oplagt.
Så du er ikke nervøs over, at nogen kunne blive krænket over programmerne?
 - Nej det er jeg faktisk ikke – jeg håber det faktisk lidt. Hvis ikke, så må vi skubbe lidt yderligere til grænserne. Så længe at vi, som er i studiet, har det sjovt og hygger os, og vi når ud til mange mennesker, så er jeg glad og tilfreds.
Studievært, hva´? Er du ved at gøre klar til en tv-karriere, efter du har lagt bordtennisbattet på hylden?
 - Det vil nok ikke overraske nogen, at jeg godt kan lide at være foran et kamera, så det kunne jeg godt se mig selv i, når jeg engang er færdig med bordtennis på højeste plan. Men der kan ske så meget. Lige nu handler det om at have det sjovt og samtidig sende nogle vigtige budskaber.


'Benspænd' er produceret af Danmarks Idrætsforbund i samarbejde med Parasport Danmark. Programmet får premiere i starten af det nye år på Facebooksiden 'Danmark til PL' og på hjemmesiden www.paralympiskelege.dk.