Udsat og aflyst
Det var ikke meget parasport der blev afholdt som planlagt over foråret 2020.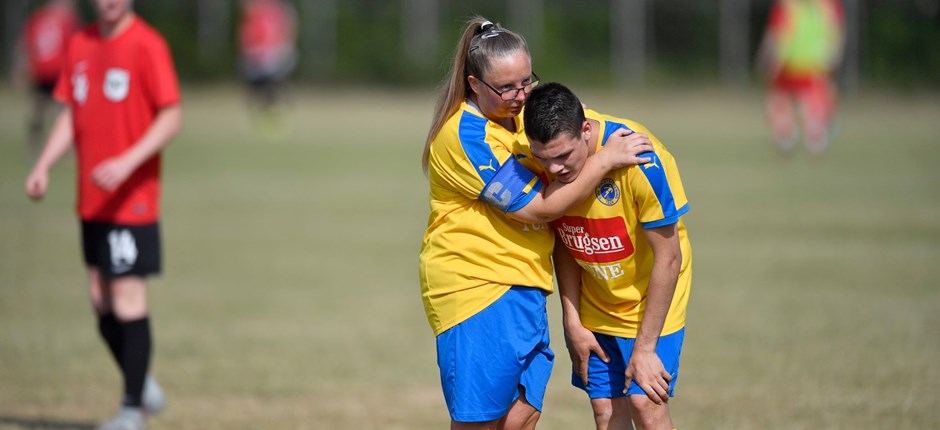 UDSAT

De Paralympiske Lege i Tokyo – udsat til 24. august - 5. september 2021.
Verdens største parasport-begivenhed er blevet rykket et år.
Special Olympics Idrætsfestival i Frederikshavn – udsat til 28. – 30 maj 2021.
Danmarks største sportsbegivenhed for idrætsudøvere med udviklingshandicap er rykket med et år.
Parasport Danmarks repræsentantskabsmøde 2020 - udsat til den 29. august 2020.
Repræsentantskabsmødet skulle have været afholdt den 25. april, men er rykket til august, hvor hotel Scandic i Kolding lægger lokaler til.
DM, FM og landsmøde i parasvømning – udsat på ubestemt tid. Landsmødet skulle være afholdt den 26. april, DM og FM 2020 den 2. maj.
AFLYST

CPEDI3* i Vejle.
Det internationale paradressurstævne CPEDI3* skulle have været afholdt på Blue Hors i Vejle den 13.-15. marts.
RaceRunning Camp & Cup.
Den traditionsrige lejr og turnering, med deltagere fra hele verden, skulle være afholdt den 5.-12. juli. 
Special Olympics skolefodboldturnering.
De mange drenge og piger fra specialskoler og specialklasser landet over må vente til maj 2021 med at spille den 20. udgave af turneringen.
Parasport Danmarks sportskoler.
Sommerferiens 11 sportsskoler for børn og unge med handicap kan ikke gennemføres i 2020.  
Skole OL.
Skole OL, der har gjort en stor indsats for at inkludere parasport i de senere år, er aflyst i 2020.