Kom i gang med paracykling
Cykling er en fantastisk motionsform, og Danmark er et af de mest cykelentusiastiske lande i verden. Ikke alle er klar over, at der findes mange muligheder for at cykle, også hvis man har et større eller mindre fysisk handicap. Læs mere her.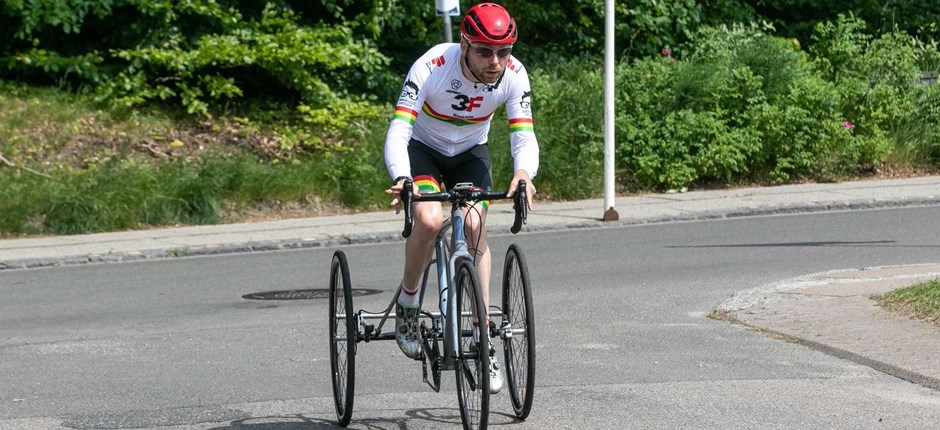 Cykling giver dels værdifuld motion og en unik mulighed for at være aktiv i naturen – og det kan samtidig være en indgang til et værdifuldt netværk og fællesskab med andre. I Parasport Danmark vil vi derfor gerne gøre en indsats for at sprede kendskabet til paracykling og hjælpe alle interesserede i gang.
Hvem kan cykle?
Det er muligt at cykle, uanset om du har synshandicap, balanceproblemer, er amputeret, har lammelser eller på anden måde nedsat førlighed. Paracykling henvender sig med andre ord til en meget bred målgruppe, der kan have alt fra mindre nerveskader og lettere balanceproblemer til mere omfattende funktionsnedsættelser.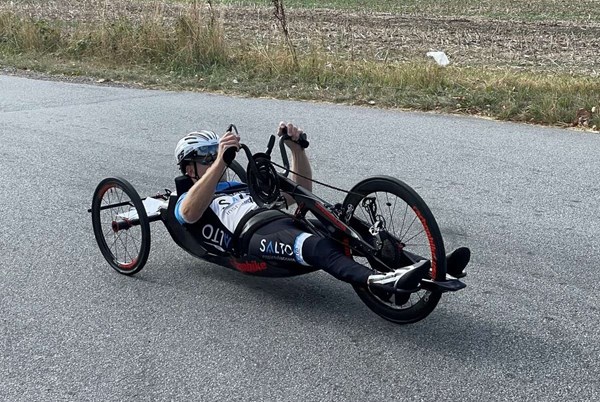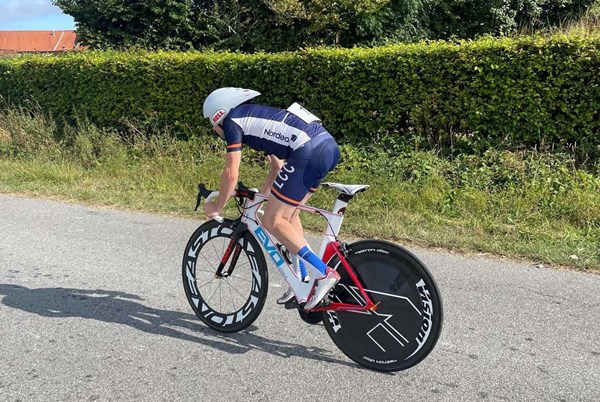 Fire forskellige cykeltyper
I parasport-regi er det muligt at dyrke både motionscykling og at prøve kræfter med officielle løb. Der er fire forskellige typer cykler i paracykling:
Tohjulede cykler: Fx for arm-ben amputerede og personer med manglende mulighed for cirkulært tråd
Trikes (trehjulet racercykel med to hjul bagpå): Fx for per­soner med cerebral parese (CP) eller nedsat balance af andre årsager
Tandem: For blinde og svagsynede, som kører sammen med en partner/pilot
Håndcykler: Fx for personer med lammelser eller på anden måde væsentligt nedsat funktion i benene ( fx para- og tetrapelegi)
Få hjælp til at komme i gang
Er du interesseret i at høre mere, er vi klar til at svare på spørgsmål og hjælpe dig i gang. 
Mogens Heggelund, heggelund@mail.dk, tel. +45 25 42 63 15 (frivillig for Parasport Danmark)
Teis Gröflin Corneliussen, tgc@parasport.dk, tel. +45 40 18 17 20 (idrætskonsulent i Parasport Danmark)