EM-guld for femte gang: Lisa Kjær Gjessing fortsætter sejrsstimen
Lisa Kjær Gjessing vandt torsdag EM-guld i parataekwondo og fortsætter dermed sin fantastiske stime som ubesejret i sin vægtklasse.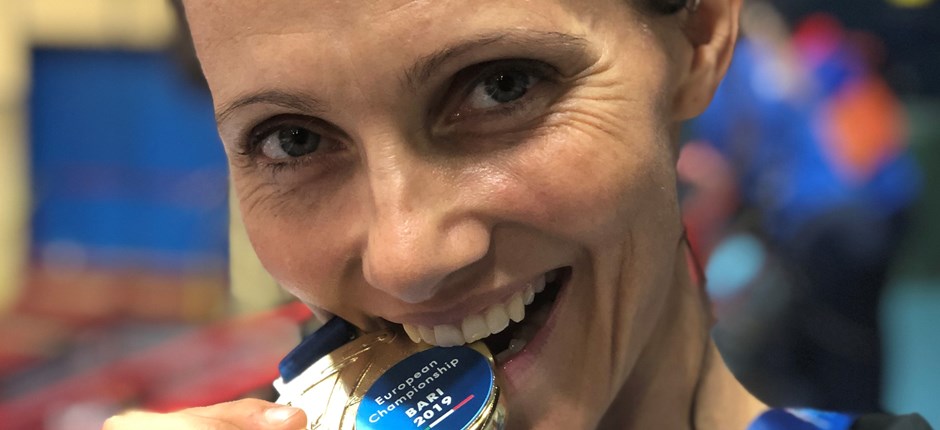 Gjessing vandt EM-finalen i K44-klassen for kvinder under 58 kilo med overbevisende 27-14 over kineseren Yujie Li.

EM-triumfen kommer efter en længere skadesperiode for Lisa med to brud på den højre arm, som har holdt hende ude af konkurrencer. I den periode har kineseren vundet alt, herunder verdensmesterskaberne, så der var lagt op til særdeles interessant møde mellem de to ved EM-finalen, der blev afviklet i den italienske by Bari. Og det var derfor også en lettet Lisa Kjær Gjessing, der kunne gøre status efter finalesejren.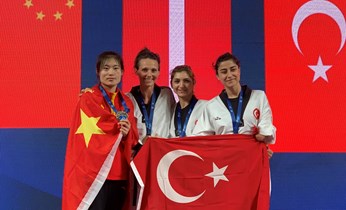 – Glæde. Stolthed. Lettelse. Alle vidste, at det var den moralske finale mellem mig og kineseren om, hvem der var bedst i klassen, og derfor lå der et pres på mine skuldre. Men det var også en udfordring, jeg har set frem til længe, og det er fantastisk endelig at kunne få udløst alle de træninger, al den forberedelse og de mange tanker, der har været op til dette mesterskab.
Sejren blev mere overbevisende, end danskeren havde turdet håbe på.
– Vi har haft meget stort fokus på kineseren, og derfor har jeg i mit hoved også fået bygget hende op til noget, som hun måske ikke helt er – i hvert fald var hun det ikke i dag. Jeg er glad og lettet over, at jeg holdt fast i min egen gameplan og gjorde finalekampen til min finale.

Det helt store mål for den 41-årige dansker er de Paralympiske Lege i Tokyo næste år, hvor parataekwondo er på programmet for første gang.

Ud over Lisa Kjær Gjessing stillede også Adam Carton op ved EM. Han mødte en stærk russisk kæmper i første kamp, og desværre gav Adam for meget væk i første omgang, hvilket blev afgørende for kampen. Selv om han kom ud til anden og tredje omgang og gav alt, hvad han kunne, var russerens forspring desværre for stort. Kampen endte 3-21 og blev dermed endestationen for Adam Carton.

Læs mere om de danske kampe ved EM på https://www.facebook.com/parataekwondoDanmark

Om Lisa Kjær Gjessing
Frem til 2004 stillede Lisa Kjær Gjessing op for det almene danske taekwondo-landshold. I 2009 fik hun konstateret kræft i sin venstre hånd, og efter flere operationer fik hun i 2012 amputeret sin venstre underarm. Siden genoptog hun taekwondokarrieren i para-regi og har været altdominerende.