Vienberg jagter verdensrekord på 10 KM
Lørdag den 22. juni vil Christoffer Vienberg, der allerede har verdensrekorden på 5000 m for atleter med spastisk lammelse, forsøge at slå belgiske Benny Govaerts 14 år gamle rekord på den dobbelte distance. Det sker til TRACKS 7-stævnet i Aalborg.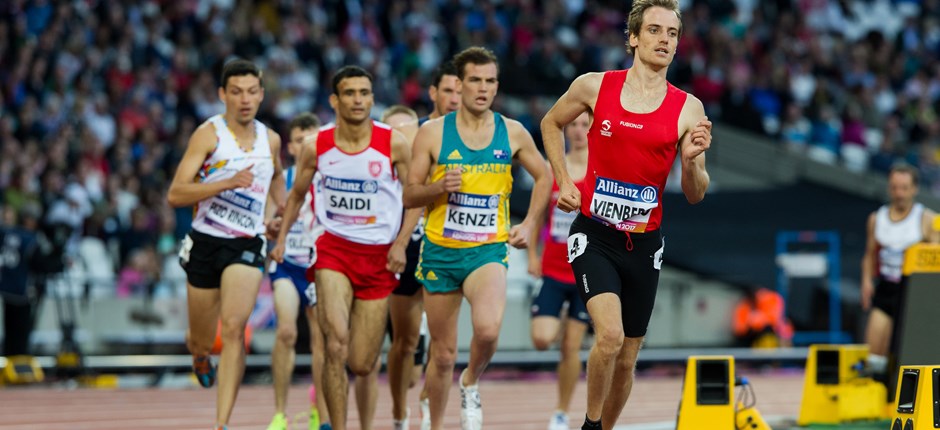 Udgivet 20-06-2019 (Opdateret 21-06-2019)
Da Christoffer Vienberg sidste forår satte ny verdensrekord på 5000 m med tiden 16:18.94, kom det som en stor overraskelse for alle. Ikke mindst for Blovstrød-løberen selv. Den kommende weekends rekordforsøg er til gengæld nøje planlagt for Vienberg, der i vinters satte sine paralympiske ambitioner på standby for at hellige sig de længere distancer.
- Jeg har i samarbejde med min træner (Per Le Fevre Hansen fra Blovstrød Løverne, red.) forsøgt at lave en optimal forberedelse til dette løb. Hele sæsonen har jeg haft fokus på de længere distancer som 3000, 5000 og 10000 m, hvilket har betydet, at jeg i mange uger har løbet over 100 km og har løbet mange lange intervaller. Det har jeg gjort for at træne min udholdenhed og vende kroppen og psyken til at arbejde hårdt over længere tid, siger Christoffer Vienberg, der i ugen op til løbet har haft fokus på at restituere.
Christoffer Vienberg har fået en forrygende start på sin banesæson, hvor han i maj har sat nye personlige rekorder på både 3000 m og 5000 m. Tiden på 5000 m var en forbedring af sin egen verdensrekord på hele 25 sekunder, men da der ikke var dopingkontrol på stadion, kunne tiden ikke godkendes som officiel rekord. Den detalje er der denne gang styr på, og Christoffer Vienberg går efter en markant forbedring af den 14 år gamle verdensrekord på 10000 m distancen, der lyder på 38:12.96 og ejes den tidligere belgiske PL-guldvinder Benny Govaerts.
- Min strategi for løbet er simpel. Jeg er seedet til 33:20 min af min træner, så planen er, at jeg løber alle omgangene så stabilt som overhovedet muligt, gerne omkring 80 sekunder per omgang. Følger jeg planen, får jeg også en klar verdensrekord, lyder det fra Vienberg.
Lykkes det, vil et stort mål være nået for den 24-årige løber, der har repræsenteret Danmark ved de Paralympiske Lege i Rio 2016.
- Det aldrig har ligget i kortene, at jeg skulle have nogle verdensrekorder i løb. Jeg er født to måneder for tidligt og har af den grund spastisk lammelse i benene. Det har fx betydet, at jeg først lærte at gå, da jeg var to og et halvt år gammel. Sætter jeg endnu en verdensrekord på lørdag, føler jeg, at jeg har bevist over for mig selv og andre, at man kan nå rigtig langt med hårdt arbejde og stædighed, siger han.
TRACKS 7 afvikles på Skovdalen Atletikstadion i Aalborg fra kl. 13 på lørdag. 10000 m løbet er sat til at starte kl. 15.
Kontakt
Christoffer Vienberg 
Mobil: 26 70 31 17