To danske RaceRunning-atleter på vej til Dubai
Fra den 24.- 27. februar løber årets første WPA Grand Prix-stævne af stablen i Dubai, og det bliver med deltagelse af to danske RaceRunning-atleter.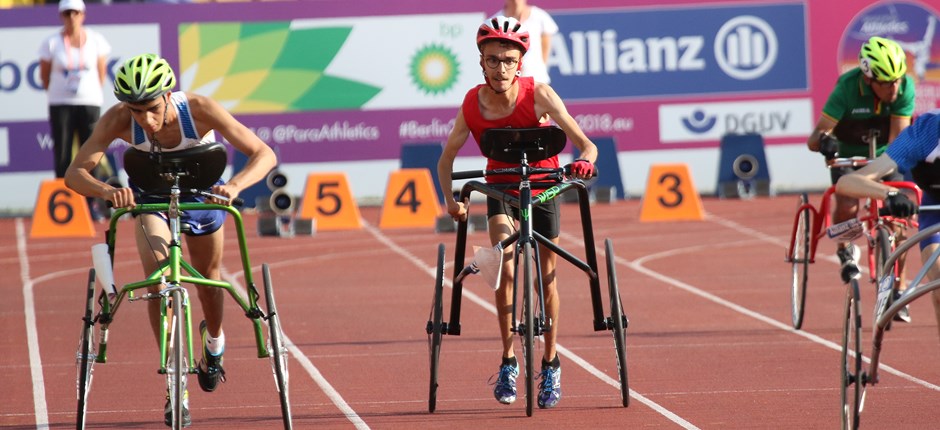 Udgivet 18-02-2019 (Opdateret 24-04-2019)
Søndag den 24. februar drager de to danske atleter, Lasse Kromann og Andrea Stokholm Overgaard, afsted til Fazza International Championships i Dubai, hvor de begge skal løbe 100 meter. Betingelserne ved dette stævne minder om VM, og det er derfor en god mulighed for atleterne at få erfaring fra et så stort stævne.
- WPA Grand Prix-stævnet i Dubai er vigtigt, fordi begge atleter skal teste deres form. Vi har ændret meget i atleternes træningsprogram, så vi er spændte på at se, om det virker i praksis, og om de er klar til et stort internationalt stævne, udtaler landsholdschef & koordinator for RaceRunning, Mansoor Siddiqi.
Både Lasse Kromann og Andrea Stokholm Overgaard så skarpe ud ved årets første træningssamling i Snekkersten i forrige weekend. Mansoor Siddiqi har derfor store forventninger til de to atleter, der skal repræsentere Danmark i Dubai, og han udtaler følgende:
- Vi har især haft fokus på at træne starterne meget med begge atleter, og vi håber at se fremskridt der, da starterne er helt afgørende på 100 meter-distancen. Vi vil gerne se Lasse komme ned under de 21 sekunder, og Andrea under 23 sekunder. Men varmen kan godt spille ind og drille nede i Dubai.
I år er det 11. gang, at der afholdes Fazza International Championships, og det er første gang, at disciplinen RaceRunning er med, efter at idrætten sidste år opnåede WPA-anerkendelse.
label