Tæt kamp om førstepladsen i årets Paragolf Tour
Paragolfen er oppe i gear igen efter en sæson præget af nedlukninger. Tre ud af fem af Pensionsselskabets Paragolf Tour 2021 er spillet og der kæmpes fortsat om vindertitlen.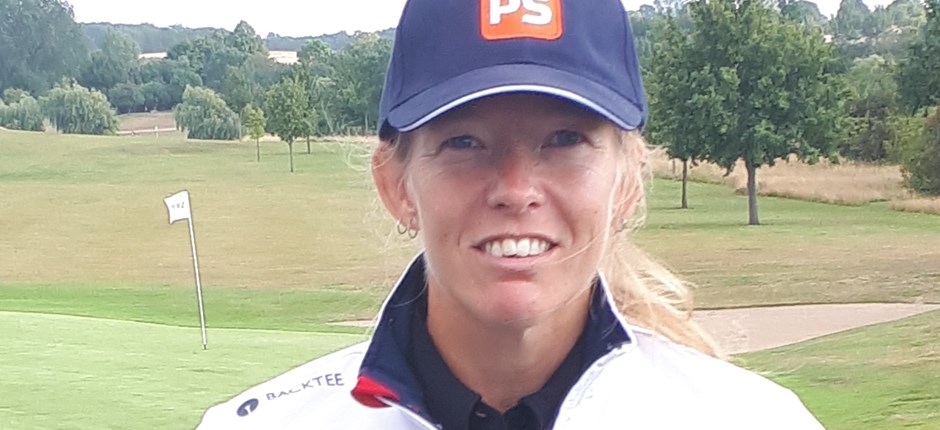 Paragolfen er kommet godt i gang i hele landet ført an af gennemførslen af Pensionsselskabets Paragolf Tour 2021. Der er indtil nu spillet tre runder af touren, som i alt omfatter fem runder. Runderne er spillet i Trelleborg-Slagelse, Dronninglund og Møn.
Fjerde runde af touren er lige om hjørnet. I den kommende weekend, den 14. - 15. august, er Brande vært og næsten 60 spillere er tilmeldt. Sct. Knuds Golf Klub i Nyborg slutter touren af med en match den 28. august.
Kun golf handicappet tæller 
De deltagende spillere i touren er opdelt i to rækker baseret på deres golf handicap. Der tages derfor ikke hensyn til om spillerne har et fysisk eller et udviklingshandicap. Vinderen af Pensionsselskabets Paragolf Tour 2021 er den spiller, som har fået flest placeringspoint i tre ud af de i alt fem runder.
A-rækken er for spillere til og med et handicap på 18,4. B-rækken er for spillere med et handicap på 18,5 og derover.
Tæt kamp om tourens førsteplads 
A-rækken er stadig tæt, men føres på nuværende tidspunkt af Casper Holst-Christensen fra Frederikssund GK med 43 point efter tre runder. Lige i hælene på ham er Jørgen Bo Larsen fra Værebro GK med 41 point efter kun to runder. På tredjepladsen er Mette Wegge Lynggaard fra Trelleborg/Slagelse GK, der tog sejren hjem ved den seneste turnering på Møn og nu har 38 point. 
I B-klassen har Annelene Zobbe Jørgensen fra Helsingør GC lagt sig komfortabelt i spidsen med 50 point, som følge af to suveræne førstepladser. Efter hende er Erik Kolmos fra Odense GK med 44,5 point at finde på andenpladsen.
Hvis du vil vide mere om paragolf og Pensionsselskabets Paragolf Tour 2021 kan du kontakte Dansk Golf Unions Paragolfkonsulent Jesper Hviid på telefon 40 15 76 60 og på mailen jhv@dgu.org.