Tæt DM i paracykling i vente
Især i håndcykelklassen MH4 er der lagt op til et tæt løb mellem favoritterne Michael Jørgensen, Kim Klüver Christiansen og Michael Stefansen, når DM i paracykling afvikles søndag den16. juni på Langeland.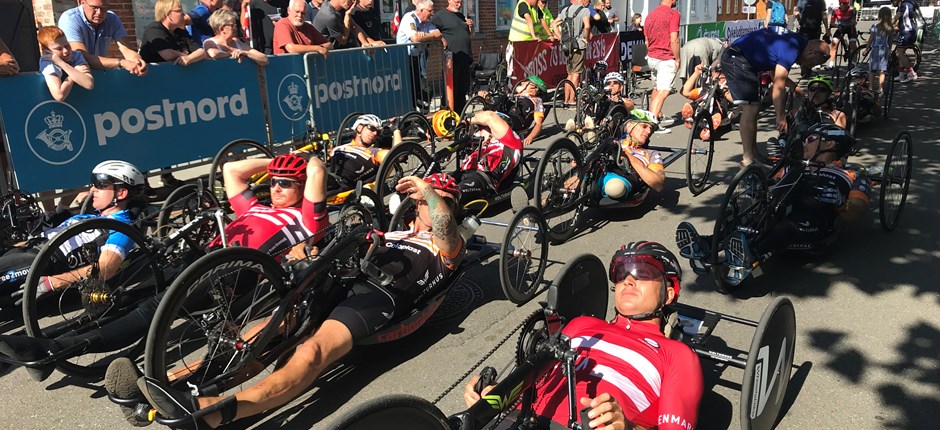 Der er start- og målområde i Tullebølle, når danmarksmesterskaberne i paracykling skal afgøres på landevejene på Langeland. DM byder på en spændende enkeltstart kl. 10.30 samt et linjeløb kl. 15.00 på en ca. 4,5 km lang rute ved Tullebølle. Det er en forholdsvis flad rute med få bakker, men en del sving, hvilket dog ikke forhindrer håndcyklerne i at opnå en høj hastighed.

Arrangørerne af DM i paracykling – Langeland Kommune, Dansk Håndcykelklub og Parasport Danmark – har sat alle sejl til for at skabe nogle gode rammer for dette års DM. Tullebølle vil være centrum for start, mål, præmieoverrækkelse og tilskuerfaciliteter. Dertil forventes der som ved andre nationale cykelløb, at beboerne på ruten er ude og heppe på rytterne.

De kan se frem til at opleve nogle ryttere i deres livs form, da det er i år man kan kvalificere sig til Paralympiske lege i 2020, og der forventes derfor nogle intense kampe mellem de bedste ryttere i hver deres klasse. Særligt i håndcykelklassen er der lagt op til en tæt duel mellem de tidligere paralympiske deltagere Michael Jørgensen og Kim Klüver Christiansen, der senest ved et løb i Køln i maj lå meget tæt i både enkeltstart og linjeløb. De to glæder sig til kampen om DM-titlen:
– Der bliver sat fuld damp på kedlerne i enkeltstarten, udtaler Michael Jørgensen, mens Kim Klüver Christiansen supplerer:
– Linjeløbet bliver et taktisk spil, hvor svingene kan have stor betydning. Det bliver spændende.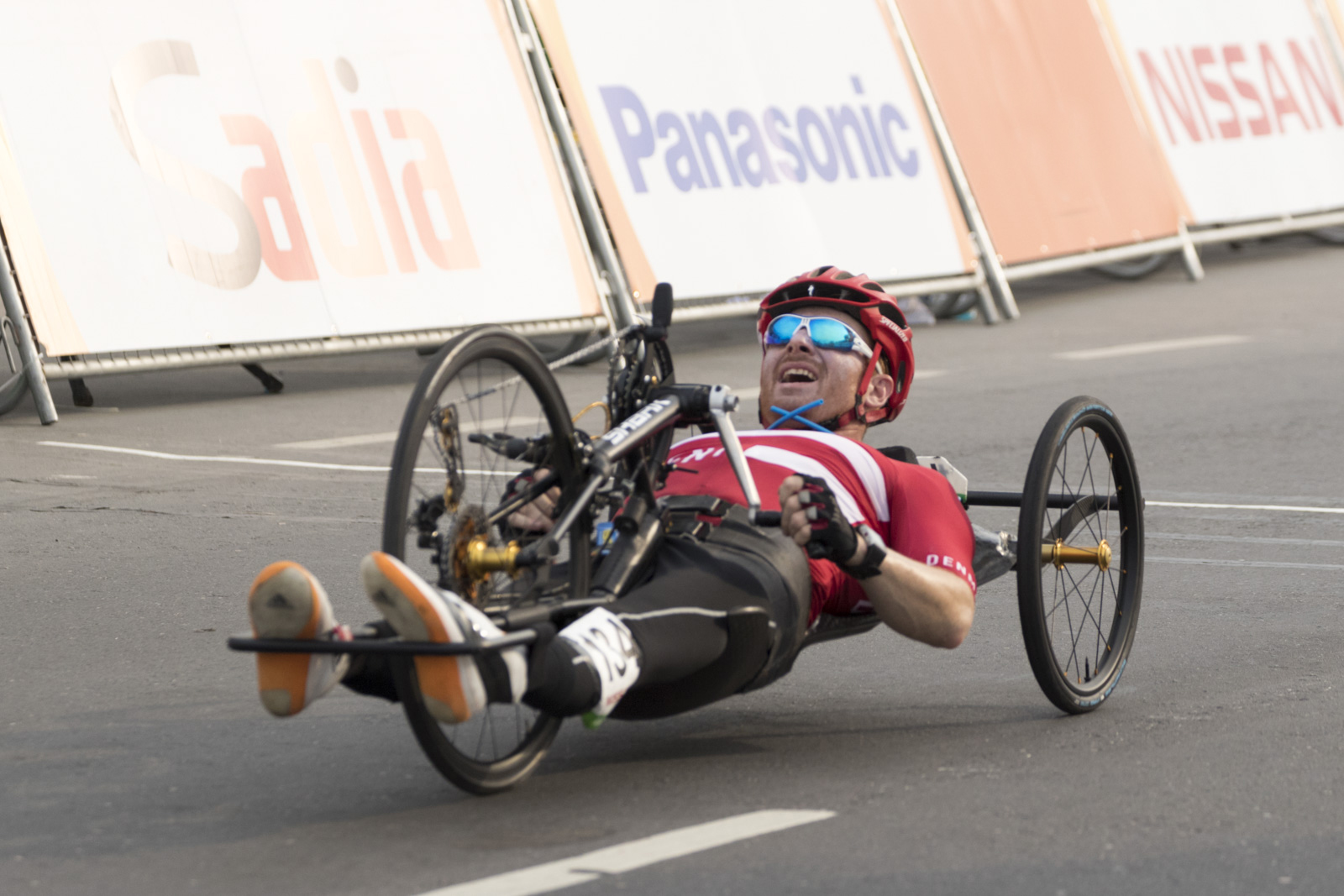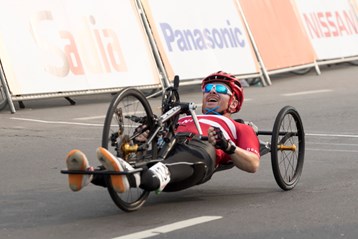 DM i tre klasser
Der køres i tre forskellige klasser:
C-klassen er de tohjulede (C1 til C5)
T-klassen er de trehjulede (T1 og T2)
H-klassen er håndcykler (H1 til H5)
De enkelte ryttere konkurrerer mod hinanden i forskellige klasser ud fra handicapgruppe og i forhold til den fysiske funktionsnedsættelse, de hver især har. Cyklerne, de benytter, afspejler den enkeltes funktionsnedsættelse:
Ryttere med en skade på rygsøjlen benytter for det meste en lav, firehjulet håndcykel, hvor rytteren ligger ned, kun 10-20 cm over jorden og benytter hænderne som pedaler.
Ryttere med stærkt nedsat balance benytter en trehjulet tricykel.
Alle andre – lettere spastisk lammede, hånd-, arm- eller benamputerede m.fl. benytter en almindelig tohjulet racercykel.
Læs mere om paracykling og de forskellige klasser her. 
Praktisk information
Der er start- og målområde ved Tullebølle Hallen, Løkkebyvej 2A, 5953 Tranekær.
Program
Kl. 10.30 Enkeltstart
Kl. 15.00 Linjeløb (1 time + 1 omgang)
Kl. 16.30 Præmieoverrækkelse
Yderligere information
DM-koordinator i Parasport Danmark Bent Gaarsted - tlf. 24 24 27 78