Skole OL aflyses i 2020
Alle Skole OL-stævner er aflyst resten af skoleåret på grund af coronavirus, og de 60.000 elever må vente til næste år med at stifte bekendtskab med de olympiske værdier og sportsgrene.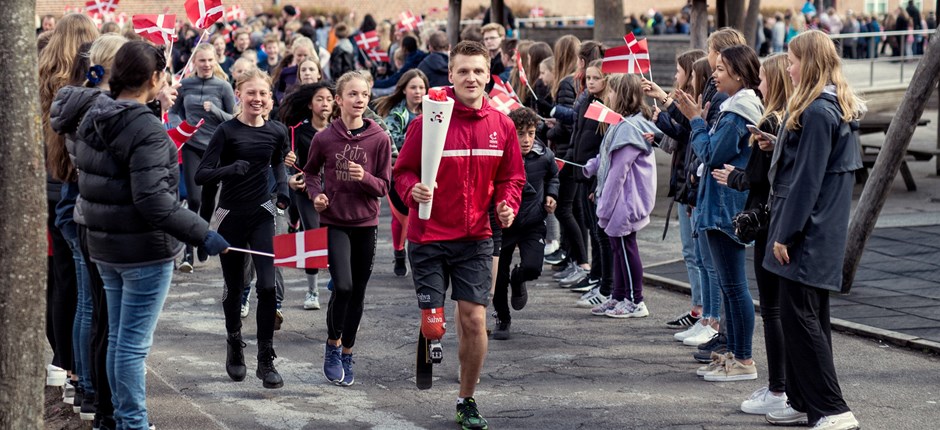 På baggrund af myndighedernes udmelding om, at alle større arrangementer aflyses til og med august, er Skole OL aflyst resten skoleåret 2019/2020. Det betyder, at 127 stævner ud af 148 stævner er aflyst på grund af corona-situationen.
Aflysningen rammer også den storslåede finale, som skulle have været afviklet i Aarhus den 16.-19. juni på Ceres Park & Arena med deltagelse af over 11.000 elever fra 4.-8. klasse.
Det var forventningen, at dette års Skole OL ville have slået alle tidligere deltagerrekorder, hvilket havde betydet, at over 60.000 elever ville have stiftet bekendtskab med de olympiske værdier og have oplevet sammenholdet og glæden ved at være fysisk aktive sammen i en olympisk sammenhæng.
Skole OL består af konkurrencer i atletik, bordtennis, bowling, bueskydning, cross, orienteringsløb, roning, svømning, triatlon og ultimate samt parasport for børn med fysiske udfordringer. Fælles for alle konkurrencerne er, at det er hele klassen, der konkurrerer sammen som et hold.
Danmarks Idrætsforbund står sammen med Dansk Atletik Forbund bag Skole OL med støtte fra Aarhus Kommune, TrygFonden og Nordea-fonden. Derudover samarbejdes der tæt med en række specialforbund i skabelsen af Skole OL, der har været landsdækkende siden 2012.
Planen er, at Skole OL vender stærkt tilbage med en ny sæson i det kommende skoleår 2020/2021.