Sekundære danske placeringer ved VM i paracykling
Det lykkedes ikke for de tre danske ryttere at hente vigtige ranglistepoint ved VM i paracykling. De to nye ryttere tager dog vigtig erfaring med fra Holland.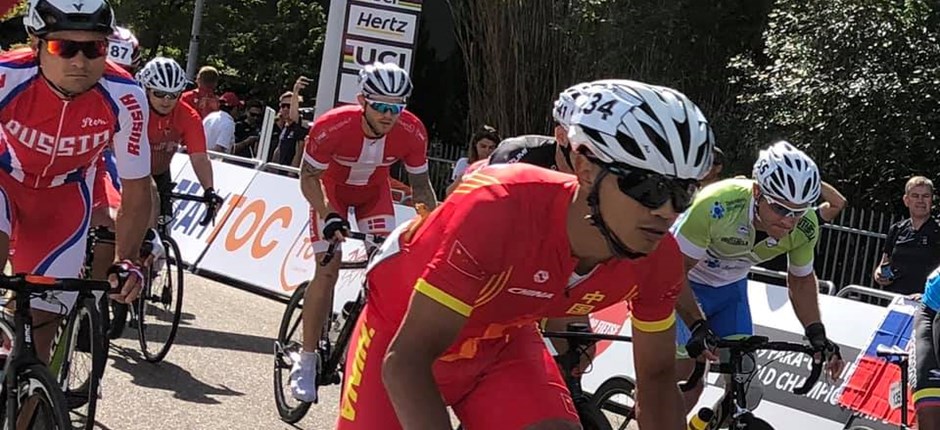 De to klasse C-ryttere, Niels Olsen og John Ingemann, der begge er nye i international paracykling, fik prøvet kræfter med de allerbedste og høstet vigtig løbserfaring. De kunne som forventet ikke gøre sig gældende blandt de bedste, men placeringerne som hhv. nr. 15 og 16 på enkeltstarten samt nr. 16 og 19 i linjeløbet er bestemt godkendt.
Håndcykelrytter Kim Klüver Christiansen ramte desværre ikke helt topniveauet denne gang og måtte nøjes med en 11. plads på enkeltstarten efter et tæt løb samt en 13. plads i linjeløbet, hvor flere små uheld i feltet foran ham umuliggjorde den top 10-placering, der var målsætningen.
Landstræner Jesper Hvaløse gør status:
– Vi kan se tilbage på et VM, hvor de to nye på landsholdet kørte nogle gode løb og de kunne tage hjem med en masse erfaring og læring at bygge videre på, som giver gode muligheder i fremtiden. Kim ved, hvad der skal til, og at der ligger en del hård træning hen over vinteren for at holde fast i niveauet og bygge lidt mere på til 2020.