Parasport Danmark indgår nyt samarbejde om VM i kano
Parasport Danmark har startet et tæt samarbejde op med Dansk Kano og Kajak Forbund frem mod VM2021 på Bagsværd Sø.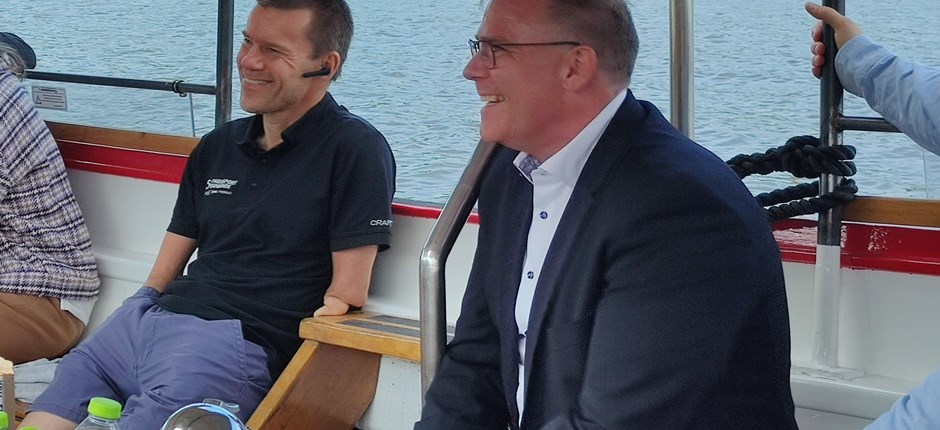 - Jeg glæder mig over, at vi nu har et formelt samarbejde med Parasport Danmark om VM2021. Det er første gang, vi i Dansk Kano og Kajak Forbund skal afvikle et internationalt mesterskab med para-atleter. Så vi er glade for, at Parasport Danmark stiller deres ekspertise til rådighed, siger Tom Fauerschou, formand for Dansk Kano og Kajak Forbund.
Samarbejdet mellem Parasport Danmark og Dansk Kano og Kajak Forbund forventes at blive startskuddet til et større partnerskab mellem de to forbund.
 - Partnerskaber mellem os (Parasport Danmark) og specialforbundene under Danmarks Idrætsforbund er en vigtig del af vores strategi, så vi glæder os til både samarbejdet om VM, men også på at arbejde mod et mere langsigtet partnerskab, siger John Petersson, formand for Parasport Danmark.
Planlægningen af VM2021 er i fuld gang. I næste uge mødes konsulenter fra Parasport Danmark med planlægningsgruppen for VM for at kigge på bl.a. adgangsforhold for para-atleter. Men der skal også ses nærmere på sikring af de gode adgangsforhold for tilskuere i kørestol.
Fredag var VM Præsidiet inviteret en tur på Bagsværd Sø for bl.a. at blive indviet i den oplevelse, som planlægges for tilskuerne. Billetsalget er netop åbnet, og som en del af billetten vil der også være adgang til side eventen "Have a Splash", hvor der er mulighed for at afprøve bl.a. svævebane, skovgynge eller prusikklatring.
- Det er imponerende, så stort et område VM dækker over. Jeg bed specielt mærke i de meget spændende planer for bl.a. tilskueroplevelsen. Der bliver masser at se på, men også en masse prøv-selv aktiviteter, hvor der lægges vægt på tilgængelighed for alle, siger John Petersson.
2021 ICF Canoe Sprint and Paracanoe World Championships afvikles på Bagsværd Sø, nu fra den 15 .- 19. september 2021 af Dansk Kano og Kajak Forbund for det Internationale Kano og Kajakforbund, ICF i samarbejde med de økonomiske partnere Københavns Kommune, Gladsaxe Kommune, Lyngby-Taarbæk Kommune, Region Hovedstaden og Sport Event Denmark.
Kontaktoplysninger 
Christian Jacobsen, Direktør Dansk Kano og Kajak Forbund: 2081 5472
Michael Møllgaard Nielsen, Elite og Teamchef, Parasport Danmark: 2082 0269