Ny kvindelandstræner til Special Olympics-håndbold
Håndboldudvalget under Parasport Danmark har valgt Pernille Thomsen fra AB Håndbold som ny landstræner for Special Olympics-damerne.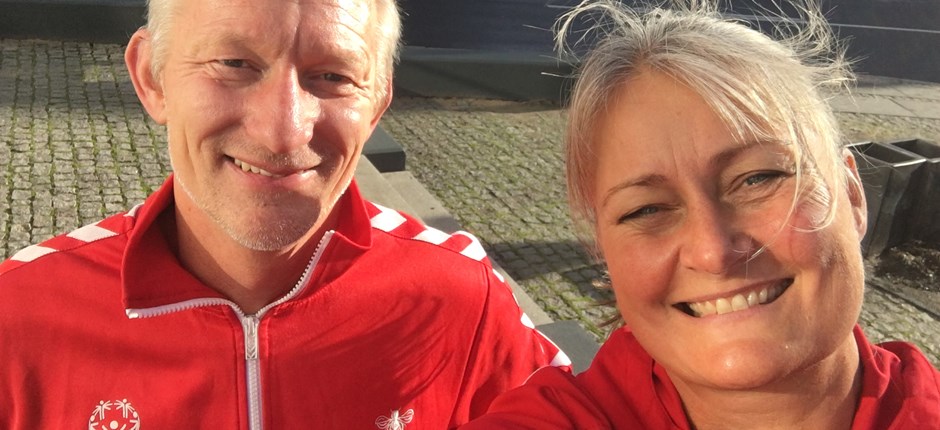 Pernille Thomsen er til daglig træner for AB Håndbolds Special Olympics-hold, og hun arbejder selvstændigt som fysioterapeut med børn, unge og mental sundhed. Derudover har hun været en del af håndboldmiljøet, siden hun var fem år gammel.
- Pernille blev, udover sin håndboldfaglighed, valgt på grund af sit store engagement for, og viden om, vores håndboldspillere. Håndboldudvalget håber, at Pernille med sin profil kan være med til at skabe nogle nye og udfordrende fællestræninger og inspirere trænerne rundt omkring i foreningerne og derved være med til at skabe endnu flere gode oplevelser for vores håndboldspillere, siger Andreas Kronborg, der er formand for håndboldudvalget under Parasport Danmark.
Ivan Kristensen fortsætter som landstræner med fokus på Special Olympics-herrerne, og de to trænere har allerede mødtes for at planlægge 2021. I en udfordrende tid, der i høj grad også har påvirket foreningsidrætten, har duoen allerede gjort sig tanker om, hvordan de kan hjælpe trænere og spillere.
- Håndbold er ikke som det plejer at være. Der skulle have været fællestræninger, stævner og kampe, men sådan er det ikke lige nu, derfor arbejder vi på at lave videoer med øvelser, der kan inspirere. Øvelser, spillerne kan lave derhjemme, og øvelser spillerne kan lave til træning. Vi håber, at de holder formen ved lige og giver den gas til træning, og vi glæder os til, at vi alle kan mødes igen, siger landstrænerne i en fælles udtalelse.
Pernille Thomsen afløser Katrine Thoe Nielsen, der i sommers valgte at stoppe efter seks år som landstræner.