Kom til CP-fodboldtræner workshop i Korsør
Parasport Danmark inviterer alle interesserede fodboldtrænere til CP-trænerworkshop i Korsør den 21. - 22. marts.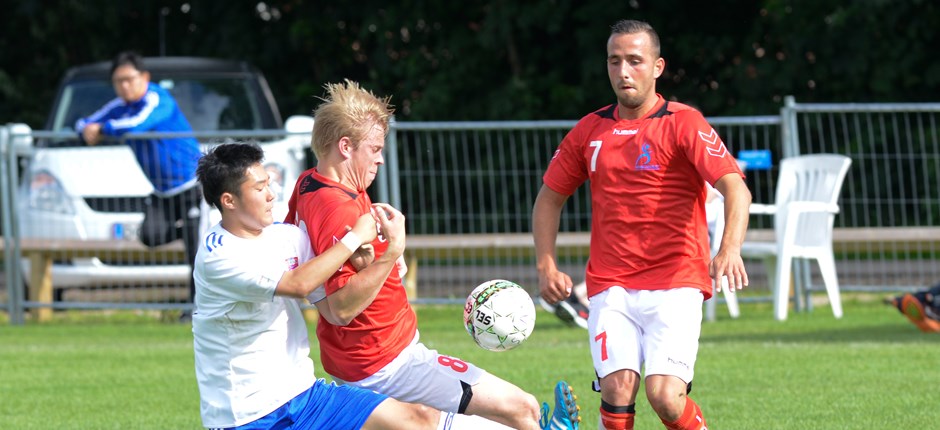 Parasport Danmark inviterer fodboldtrænere fra hele Skandinavien til en workshop. Workshoppen er for alle der træner, eller har interesse i at træne, fodboldspillere med cerebral parese (CP). Over to dage i marts bliver workshoppen gennemført med to undervisere fra IFCPF (International Federation of CP Football), og vil indeholde elementer af både teoretisk og praktisk karakter.
På kurset vil der være fuld forplejning, og det er gratis at deltage for alle fra Danmark.
Overnatning finder sted på Korsør Vandrerhjem. Det vil være muligt at bestille en ekstra overnatning ved ankomst fredag og/eller afgang mandag. Ekstra overnatning er for egen regning, og koster 500 kr. 
Tid og sted 
Workshoppen finder sted fra den 21. marts kl. 9.00 til d. 22. marts kl. 17.00
Kursets teoretiske lektioner afholdes på Korsør Vandrerhjem på Tovesvej 30F, 4220 Korsør.
Den praktiske undervisning finder sted på F.C. Storebælts faciliteter, der ligger ved siden af Korsør Vandrehjem. 
Transport til og fra Korsør arrangeres af deltageren selv. 
Kontaktinformation og tilmelding 
Har du spørgsmål, er du velkommen til at kontakte Line Kruse fra Parasport Danmark på mail ldk@parasport.dk
Tilmeld dig til CP-trænerworkshoppen her. 
Sidste tilmelding er onsdag den 4. marts 2020.

Program
Lørdag d. 21. marts
09.00-12.00: Velkomst og teoretiske lektioner
12.00-13.00: Frokost
13.00-17.30: Teoretiske og praktiske lektioner om klassifikation inkl. Kaffepause.
17.30-18.30: Aftensmad
18.30-21.00: Spilforståelse og trænerrollen
Søndag d. 22. marts 
08.30-12.00: Praktisk undervisning på fodboldbanen
12.00-13.00: Frokost
13.00-17.00: Teoretisk lektioner inkl. kaffepause