Golf på trods: Dansk Golf Union sætter fokus på paragolf
Under temaet 'golf på trods' kan du møde Holger, Hans Ole og Flemming, der alle har forskellige handicap og dyrker paragolf.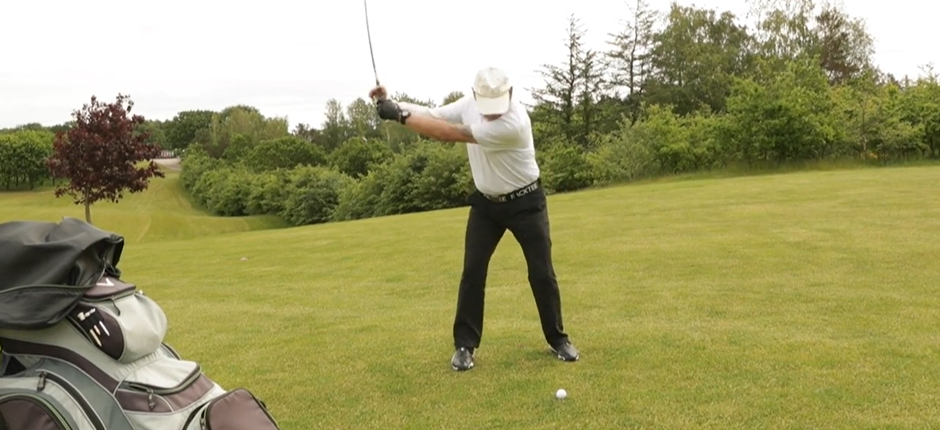 Udgivet 14-07-2020 (Opdateret 20-07-2020)
Hvad er dit handicap?
Når du stiller spørgsmålet til en golfspiller, vil du som oftest få et svar i tal - måske med en decimal i enden. Hvis du spørger de tre herrer, Holger, Hans Ole og Flemming, som Golf.dk har fulgt i seneste udgave af Dansk Golf, kan du få to forskellige svar. Fælles for trioen er, at de er ramt af fysiske udfordringer - men også at de elsker at spille golf.
Under temaet 'golf på trods' sætter Golf.dk fokus på paragolfen og sportens diversitet. Paragolf spilles af personer med en eller anden form for funktionsnedsættelse. Kategori 1 omfatter spillere med fysisk handicap eller synshandicap, mens kategori 2 henvender sig til spillere med udviklingshandicap, autisme eller lignende diagnoser. 
Har du spørgsmål eller søger du viden om paragolf, så kontakt Jesper Hviid fra DGU's udviklingsafdeling på tlf. 4015 7660 eller jhv@dgu.org  



Selvom man er blind, kan man godt have glimt i øjet
For 17 år siden begyndte Hans Ole at spille golf. Det er der for så vidt ikke noget specielt ved. Men det særlige ved Hans Oles historie er, at han for 37 år siden mistede synet. 
I videoen her kan du møde Hans Ole og hans caddie Kirsten, der sammen gør det muligt at spille golf, selvom man er blind. Vi har mødt dem i Hedeland Golfklub. 

Holger lavede hole-in-one med en arm
I videoen her kan du møde Holger, som var netop begyndt at spille golf, da han fik ødelagt sine arm i en arbejdsulykke.
- Så gik jeg op til vores kasserer i klubben og sagde, at jeg ikke ville betale kontingent næste år, for jeg kom jo ikke til at spille golf igen, fortæller Holger.
Men det gjorde han i den grad. Takket være en stædig kone og en god portion vilje nåede Holger ned i handicap på 14. Holger spiller i Tange Sø Golfklub - og deltager også aktivt i paragolf-turneringer.
Se videoen om Holger på Golk.dk her. 
Flemming og den hjemmelavede "kombi-børge"
En firedobbelt bypass-operation har heller ikke gjort tingene nemmere, men takket være den hjemmestrikkede "kombi-børge" af en rollator-trolley spiller Flemming golf på Fanøs linksbane tre gange om ugen.
- Det går langsomt, men jeg kommer rundt, og det er tålmodige folk, jeg går med. Jeg får den motion, jeg skal have. Og jeg skal røre mig hver dag. Ellers bliver jeg tosset i hovedet, siger Flemming.
label