Flot 12. plads til Adam Nybo ved VM
I et stærkt felt kørte VM-debutanten Adam Nybo sig fredag tæt på verdens top 10 ved Para Snow Sports World Championship i Lillehammer.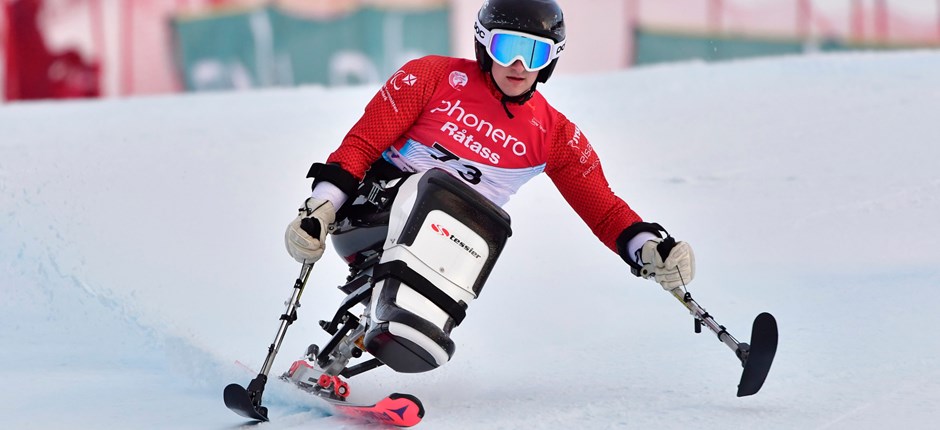 Mens flere konkurrenter styrtede på den glatte og udfordrende bane i Lillehammer, leverede Adam Nybo et overbevisende første gennemløb i favoritdisciplinen slalom, inden en fejl i andet gennemløb kostede nogle sekunder. Bedst af de 28 startende sitskiere var den norske forhåndsfavorit Jesper Pedersen, der samlet set var et halvt minut hurtigere end sin danske konkurrent.

Fredagens slalomkonkurrence var afslutningen på to ugers intens træning og konkurrence i Norge for Adam Nybo, der udgik af onsdagens VM-storslalom.
- Mit VM har været vellykket. Det har været fedt at få så meget træning, og selvom jeg gerne ville have præsteret lidt bedre i konkurrencerne, er det bestemt godkendt, siger Adam Nybo til sin Facebook-side.
Danskerens helt store mål for resten af sæsonen er deltagelse i vinter-PL, der afvikles i Beijing fra den 4. til 13. marts.
Fakta om Adam Nybo
Født i 2000
Medlem af Skiklubben Hareskoven
Kører sitski: En glasfiberskal monteret på en støddæmper, der ender i en fod med samme dimensioner som en skistøvle. Sitskien klikkes i en helt almindelig ski.
Klassifikation: LW 12-1
14 års erfaring (7 år med konkurrencer)
Handicap: Nedsat følelse i benene som følge af nervesygdommen Transversel Myelitis
Læser jura i København