Efter knæskade: Cathrine Rosengren viser styrke i første opgør i Japan
Danske Cathrine Rosengren er på vej tilbage efter en knæskade, som har voldet hende problemer siden VM i august, og tingene tegner godt. Første runde i turneringen Japan Para-Badminton gik smertefrit – både med knæet og på scoretavlen. – Det føltes rigtig godt, siger hun.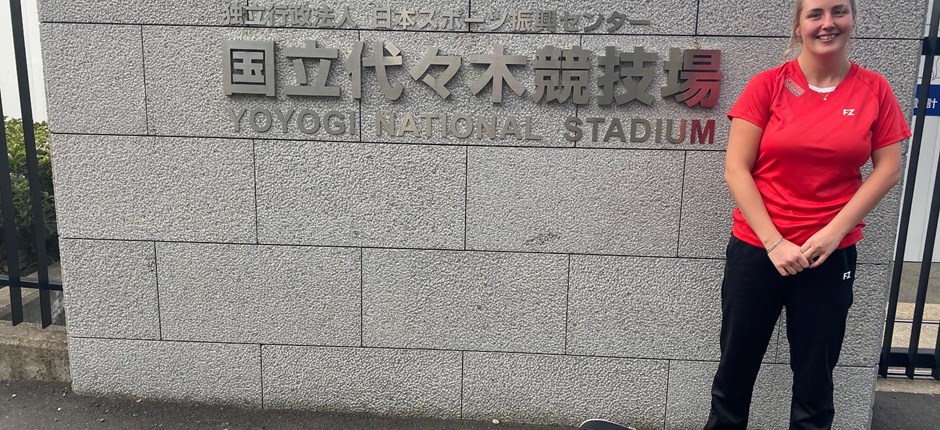 Efter at have døjet med en knæskade i flere måneder lader det til, at Cathrine Rosengren nu for alvor er på vej tilbage.
I sin første turneringskamp siden september efterlod hun i al fald ingen chancer til onsdagens modstander ved Japan Para-Badminton International. På overlegen vis besejrede danskeren den næstbedste kineser i SU5-klassen, Tongtong Li, med cifrene 21-8, 21-9.
– Det føltes rigtig godt med knæet i dag. Jeg kan godt mærke, at jeg ikke er i topform endnu efter skaden, men jeg havde ikke ondt i løbet af kampen og har heller ikke mærket noget til det her efterfølgende, fortæller Rosengren.
Modstanden var til gengæld heller ikke, som den plejer i opgøret med Tongtong Li, som Cathrine Rosengren har haft for vane at afgive sæt til. Ifølge danskeren baksede kineseren selv med en skade, som hæmmede hendes bevægelse på banen.
– Hun blev skadet ved turneringen i Kina i september, hvor hun trak sig, og var stadig påvirket i dag, hvor hun ikke rigtig kunne bevæge sig ordentligt rundt på banen. Så jeg forstår egentlig ikke, hvorfor hun stiller op, siger Cathrine Rosengren.
En smertefri førstekamp har danskeren da heller ikke noget imod. Selv startede hun først rigtigt op på genoptræning i forrige uge, og den seneste uges tid har hun trænet helt uden smerter, fortæller hun.
– Det første stykke tid, efter jeg trak mig fra semifinalen i Kina i september, hvilede jeg så meget som muligt, men jeg havde stadig problemer med hævelse omkring knæet. Ugen inden Denmark Open fik jeg så lagt en blokade, og så er det faktisk gået supergodt siden, siger Rosengren og tilføjer:
– Nu har jeg ikke prøvet at spille 100 procent på det endnu, men det vigtigste for mig i denne omgang er også først og fremmest at være tilbage i hallen og få det bedste ud af det – forhåbentlig uden problemer med knæet. Jeg går selvfølgelig efter at vinde, men jeg plejer at have hårde kampe mod især Yang (Quixia, red.) og Suzuki (Ayako, red), som jeg står til i semifinalen, så jeg forventer ikke sejr, siger hun.
Torsdag får Cathrine Rosengren mulighed for at teste knæet og formen yderligere, hvor hun spiller igen ad to omgang. I gruppen står hun til at møde japanske Kaede Kamayama og indonesiske Putu Christiani.