Dansk tiendeplads ved VM i præcisionsorientering
Søren Saxtorph blev nummer 10 ved VM i præcisionsorientering i Jelenia Góra i Polen.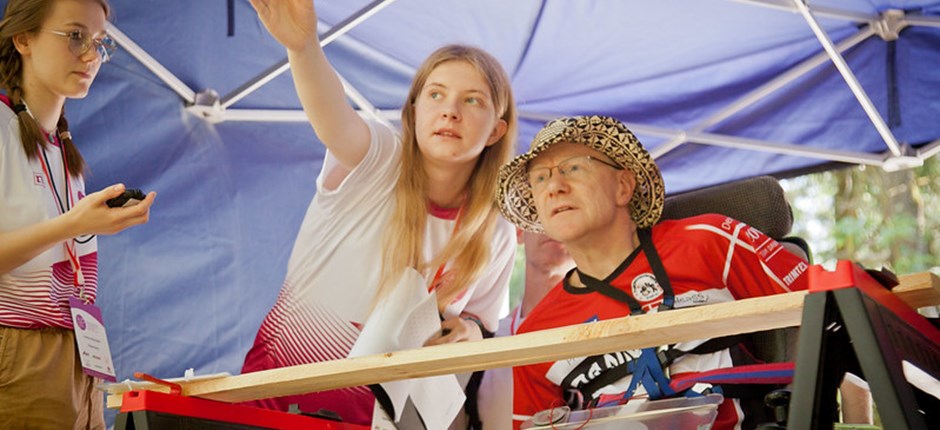 Sidst i juli blev VM i præcisionsorientering (også kaldet trailorientering) afviklet i Polen, og her var Søren Saxtorph den eneste danske deltager i paraklassen (P-klassen). Derudover stillede to danske herrer og to danske kvinder op i den åbne klasse (O-klassen) for løbere uden funktionsnedsættelse.

Konkurrencerne blev afviklet i nationalparken Karkonoski, som normalt er lukket for orienteringsløb. Banerne var hhv. 470 meter med 40 poster og 400 meter med 33 poster, hvilket betød, at posterne stod ekstremt tæt i terrænet, som oftest ved klippe- og stendetaljer oppe på bakkerne.
Efter førstedagen lå Søren Saxtorph på en samlet 12. plads, og på andendagen formåede han at indtage 10. pladsen. Det blev også hans endelige placering i paraklassen efter de to dage.
I den åbne klasse, blev bedste danske placering igen Tobias Biering, der blev nummer 19 samlet, og Johanne Biering, der blev nummer 44 i O-klassen. 
Alle resultater fra WTOC kan findes her: https://o-adventure.cz/preorr.php?res=wtoc22&co=8 
Femteplads ved EM i maj
I maj måned opnåede Søren Saxtorph en flot femteplads i paraklassen ved EM. Læs mere her: EM i præcisionsorientering med dansk medaljehøst | Præcisions-orientering (trail-o.dk)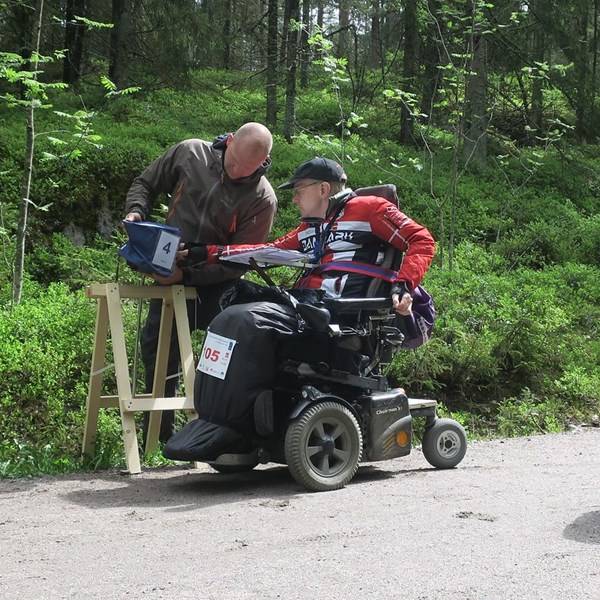 Om præcisionsorientering

Præcisionsorientering - eller trailorientering - er en disciplin af orienteringssporten udviklet til at kunne tilbyde alle, inklusiv personer med begrænset mobilitet, en mulighed for at deltage i orienteringskonkurrencer på lige fod med alle andre. Både manuelle og elektriske kørestole, hjælpere og lignende er tilladt til hjælp med mobilitet, og hastighed over en distance, der ikke er relevant for konkurrencen. 
Udfordringen er at identificere den rette markering af en post, ud fra den information, man får af kortet. Denne identifikation sker på afstand af posten og oftest fra en vej eller sti, så det er muligt for personer med begrænset mobilitet at deltage. Bevis for den korrekte identifikation af posterne kræver ikke særlig behændighed, hvorfor personer med svær funktionsnedsættelse også kan konkurrere med på lige vilkår.
De fleste trailorienteringsstævner har en O-class og en P-class, hvor førstnævnte er for alle, mens sidstnævnte er for atleter med funktionsnedsættelse.
Præcisionsorientering dækker over to individuelle distancer: PreO og TempO samt holdformatet stafet. Det var også disse tre distancer, der var på programmet ved VM i Polen. 
I PreO skal deltagerne identificere en række poster på en bane, hvor de eneste begrænsninger er, at blive på den tilladte rute, og ikke bruge mere tid end den fastsatte maxtid. I TempO sidder deltagerne i en stol, og skal løse delelementerne derfra, hurtigst muligt, og det gælder derfor om at tænke hurtigt.
Kilde: Dansk Orienterings-Forbund
Læs mere på