Danish Paragolf Open 2021
Sammen med Dansk Golf Union inviterer Parasport Danmarks Golfudvalg til Danish Paragolf Open 2021 i slutningen af juni. Spillere med alle typer handicap kan deltage, dog kræves der en EDGA-licens.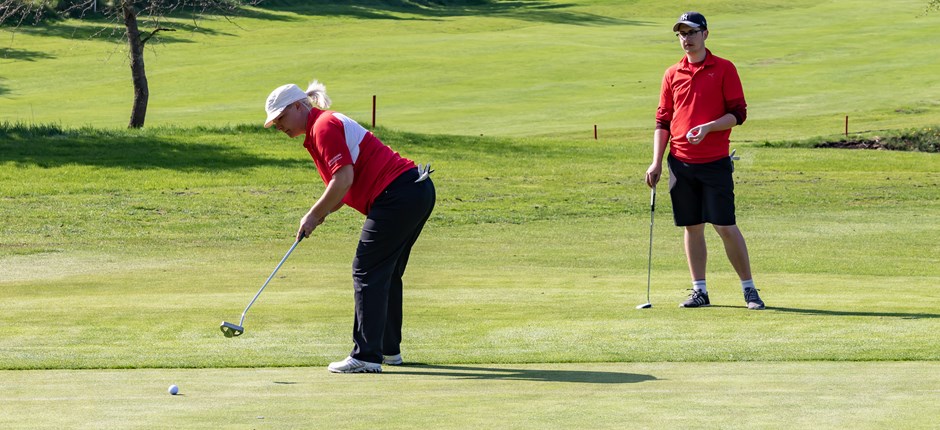 Turneringen spilles d. 29. juni 2021 i Trehøje Golf Klub og d. 30. juni 2021 i Herning Golf Klub. To meget forskellige baner med Trehøjes lyngklædte og bakkede skovbane og Hernings smukke parkbane. Banerne er vidt forskellige, men begge baner udfordrer deltagerne.
Turneringen afholdes som en EDGA-turnering (European Disabled Golf Association, det europæiske forbund for handicappede golfspillere), og der forventes spillere fra hele Nordeuropa, fortæller Peter Møller, udvalgsmedlem i Parasport Danmarks Golfudvalg.
- Vi forventer, at Danmark stiller med en række stærke spillere. Gennem de senere år har dansk paragolf bl.a. haft en europamester, en Special Olympics-guldmedaljevinder og et landshold, som vandt guld i Nations Cup.
For spillere med alle typer handicap
Spillere med alle handicap kan deltage. Eneste kvalifikation er en EDGA-licens. Det betyder, at spillerens handicap skal være godkendt af EDGA. Der spilles i to klasser. Spillere med golfhandicap på 18,4 eller lavere og en klasse for spillere med golfhandicap på 18,5 eller højere. Højeste golfhandicap er 54. Der er en deltagerbegrænsning på 80 spillere, og der kåres en samlet vinder over de to dage.
Turneringen er åben for tilskuere, hvis coronarestriktionerne giver lov. Alle kan gå rundt på banen og nyde en masse fantastisk golf, og der er fri entré.

Se det fulde program for Danish Paragolf Open 2021 her.