Cathrine Rosengren sikkert i kvartfinalen i Japan
Efter tre overlegne sejre på stribe er Cathrine Rosengren nu klar til kvartfinalen ved Japan Para-Badminton International, og chancerne for at avancere til semifinalen ser gode ud. I kvartfinalen står nemlig samme modstander, hun besejrede i fredagens gruppefinale.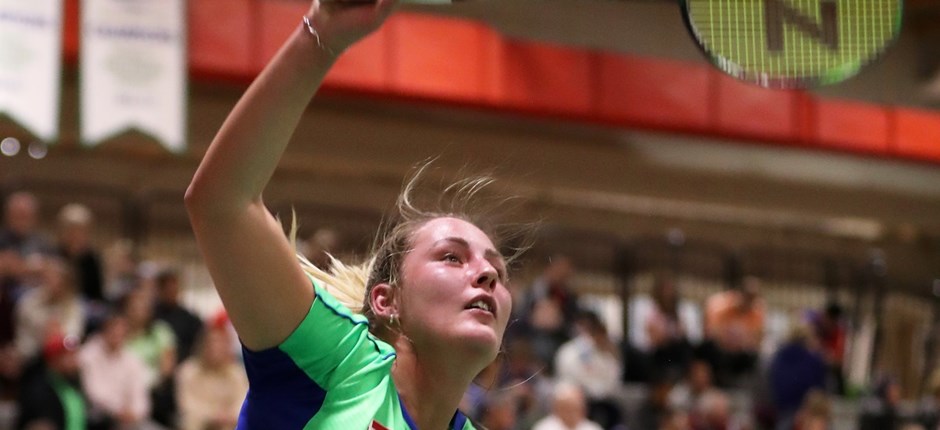 Ikke flere end 14 point har Cathrine Rosengren givet fra sig i løbet af de seks enkelte sæt, hun indtil videre har spillet og vundet ved Japan Para-Badminton International i Tokyo.
I gruppefinalen vandt den danske parastjerne fredag morgen, dansk tid, uden problemer over japanske Kaede Kameyama med cifrene 21-12, 21-14.
– Jeg har mødt Kameyama en del gange efterhånden og føler, at jeg har godt styr på hende. I dag kom jeg godt fra start og synes, at jeg bevægede mig godt rundt på banen. Derudover handlede det bare om at holde gameplanen, og det gik superfint, siger Cathrine Rosengren, som glædeligvis fortsat ikke mærker smerter i det knæ, hun har døjet med siden august.

Lørdag morgen, dansk tid, skal danskeren allerede kæmpe mod Kameyama igen. Det sker, efter der fredag blev trukket lod om, hvem toerne i de enkelte grupper skal møde i kvartfinalen.
Lykkes det danskeren at besejre Kameyama for anden dag i streg, skal hun efter alt at dømme op imod den forsvarende verdensmester i semifinalen senere på dagen, Quixia Yang fra Kina.
– Jeg vidste på forhånd, at det ville blive enten Suzuki (Ayako, red.) eller Yang i en eventuel semifinale, og jeg er sådan set glad for, at det er Yang, jeg står til. Det er ikke lykkes mig at slå nogen af de to endnu, men jeg har hidtil været tættest på Yang, siger Rosengren og tilføjer:
– Jeg vil selvfølgelig rigtig gerne gå ind og vinde den, men at forvente at slå verdensmesteren efter en skadesperiode på to en halv måneder vil nok være lidt optimistisk. Selvfølgelig er det ikke desto mindre målet, lyder det.
Du kan finde alle resultater fra Cathrine Rosengrens kampe i Japan her.