Bobleholdet i svømning søger to nye trænere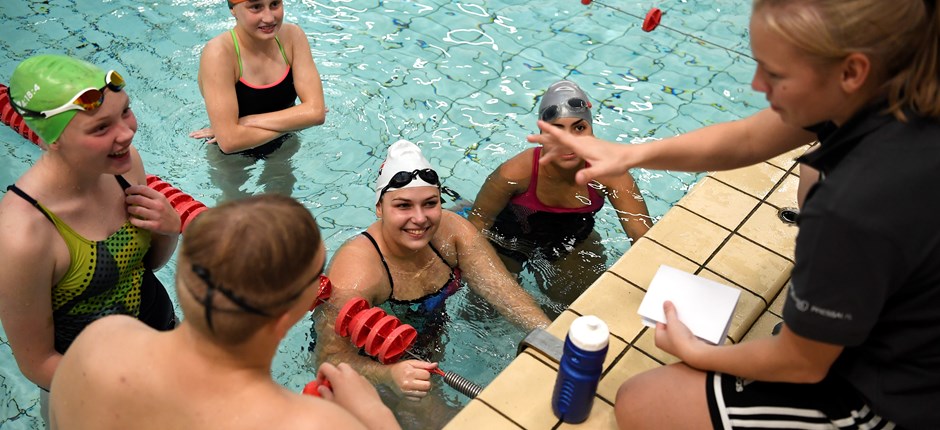 Børn med udviklingshandicap, autisme, fysiske handicap og synshandicap kan have stor glæde af at lære at svømme. Mange af disse børn svømmer allerede i de lokale svømmeklubber. Parasvømning under Parasport Danmark vil give særlige tilbud til dem for at sikre, at de kan blive endnu mere glade for at svømme.

Bobleholdet i svømning samler svømmere fra hele landet til fællessamlinger og stævner. Målet er at udvikle dygtige svømmere til talentholdet, men samtidig også at være med til at understøtte svømmernes personlige udvikling. Bobleholdet består i dag af 10 svømmere i alderen 8-14 år. De træner en til tre gange ugentligt i deres lokale svømmeklub.
Parasvømning under Parasport Danmark har en struktur, som består af et landshold, to talenthold og et boblehold (det hold, som du skal være træner for). Der er i alt tilknyttet seks trænere, der samarbejder om at videreudvikle parasvømmerne i Danmark. Du vil som bobletræner indgå i dette trænernetværk. Det vil også være muligt for bobletræneren at være med på nogle samlinger for vores talenthold.

Vi søger to bobletrænere. Opgaverne vil være:
at deltage i og være med til at planlægge to weekendsamlinger pr. år i Esbjerg
at deltage i og være med til at planlægge to gange træninger ca. en halv dag (du bestemmer hvor)
at deltage i et weekendstævne i Malmø sammen med boblesvømmerne
at deltage på en-to rekrutteringsdage årligt (varighed: ca. en halv dag)
at samarbejde med svømmernes klubber, trænere og forældre.
Dine kvalifikationer:
du har erfaring som enten instruktør eller konkurrencetræner
du har Dansk Svømmeunions instruktør- eller grunduddannelse eller en intern uddannelse fra en svømmeklub
du er engageret og kan varetage det sociale element, som vægtes højt
Vi tilbyder:
masser af medbestemmelse i beslutninger omkring stævner, træningssamlinger og undervisning samt i udviklingen af svømmerne
et job, hvor du kommer til at arbejde med fokuserede, glade og humørfyldte børn
masser af udfordringer, som er med til at udvikle dig som svømmetræner og som person
deltagelse i workshop og netværksmøder ang. talentudvikling sammen med Parasport Danmarks øvrige trænere.
Jobbet er ulønnet, men der ydes skattefri godtgørelse og kørselsgodtgørelse, og der er garanti for en masse spændende oplevelser.
Interesseret?
Har dette fanget din interesse, så kontakt os for en uforpligtende snak:
Ansøgningen sendes til: ada@parasport.dk senest den 1. november 2019.

Her kan du møde Filip, der er en af svømmerne på bobleholdet: