Adam Nybo er ene dansker til Para Snow Sports World Championship
Med et års forsinkelse grundet coronapandemien er Lillehammer fra 12. til 23. januar vært for det første para-VM, der samler alle skisportsdiscipliner for atleter med handicap. Sitskiløber Adam Nybo repræsenterer Danmark i slalom og storslalom.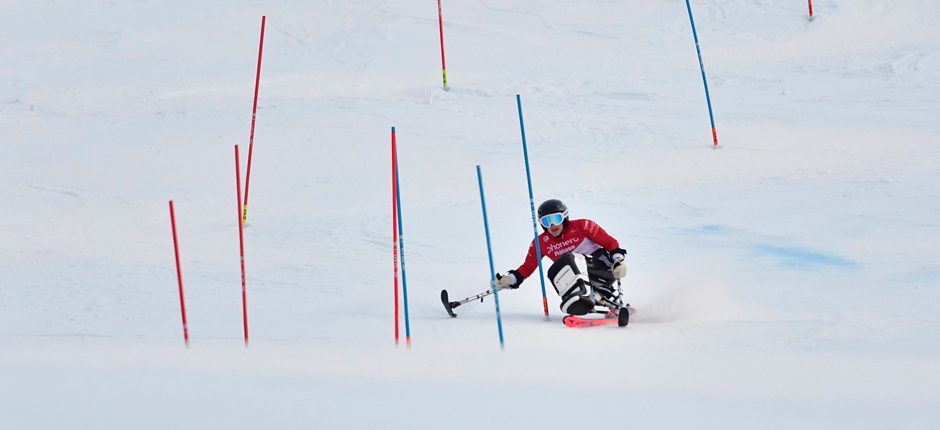 Udgivet 15-01-2022 (Opdateret 22-01-2022)
Med under to måneder til vinter-PL i Beijing 2022 er det 852 formstærke para-atleter, der har taget hul på to ugers snesportskonkurrencer i Lillehammer, hvor 87 medaljer skal fordeles i alpinski, langrend, skiskydning og snowboard. Adam Nybo, der deltager i sit første officielle VM, er i konkurrence onsdag den 19. januar i storslalom og fredag den 21. januar i slalom. Han har derfor haft god forberedelsestid på de norske pister, hvor han har trænet med det australske landshold siden ankomsten til Norge den 8. januar.
- Mulighederne for træning har jo desværre været ret begrænsede de seneste år pga. Covid-19, men jeg føler stadig, at jeg er i den bedste sitski-form nogensinde. Jeg har fået trænet godt derhjemme på CopenHill, og så har det været vigtigt at komme herop i god tid inden mine konkurrencer, siger Adam Nybo.
Den danske sitskiløber, der har en ranglisteplacering som nr. 44 ud af 67 i verden i favoritdisciplinen slalom, møder ikke op til VM med en klar resultatmålsætning. I stedet har han fokus på fortsat sin fremgang.
- Målet må være at slå løberne fra de andre sammenlignelige skinationer samt selvfølgelig nogle fra de større. Jeg har ikke illusioner om, at jeg skal blande mig helt i toppen, men jeg satser på at køre mine bedste løb til dato, siger han.
Samtlige konkurrencer ved VM livestreames på Facebook og YouTube. VM kan også følges på NRK.
Fakta om Adam Nybo
Født i 2000
Medlem af Skiklubben Hareskoven
Kører sitski: En glasfiberskal monteret på en støddæmper, der ender i en fod med samme dimensioner som en skistøvle. Sitskien klikkes i en helt almindelig ski.
Klassifikation: LW 12-1
14 års erfaring (7 år med konkurrencer)
Handicap: Nedsat følelse i benene som følge af nervesygdommen Transversel Myelitis
Læser jura i København
Følg Adam på Facebook
label