Fire bud på en Hall of Fame'r fra den danske PL-historie 
Parasport har bedt Jens Boe Nielsen, næstformand i Parasport Danmark og forfatter til bogen 'De Paralympiske Lege – set med danske øjne' om at give sit bud på, hvilke atleter fra parasportens historie, der har gjort sig fortjent til en plads Sportens Hall of Fame.
Tekst: Jannik Lund Andersen  
 Danmark har gennem årene haft adskillige stærke atleter, som har været med til at profilere parasporten og bane vejen for nutidens stjerner. Det tog rigtig fart i 1980'erne og 90'erne, hvor Danmark var blandt de bedste nationer ved de Paralympiske Lege. I 1988 og i 1992 placerede Danmark sig på en 9. plads i nationskonkurrencen ved PL.  
Jens Boe Nielsen, der selv har været træner for flere danske PL-svømmere, fremhæver følgende fire atleter, som kan være på bordet, når bestyrelsen for Hall of Fame diskuterer, hvilken kandidat, de skal vælge.  
Jackie Tony Christiansen
Han vandt PL-guld i kuglestød i både 2004, 2008 og 2012. Dertil vandt han også PL-sølv i diskoskast i både 2004 og 2008. Han er tillige tredobbelt verdensmester i kuglestød og har vundet VM-sølv to gange i diskoskast. Han har derudover sat verdensrekord i sin klasse.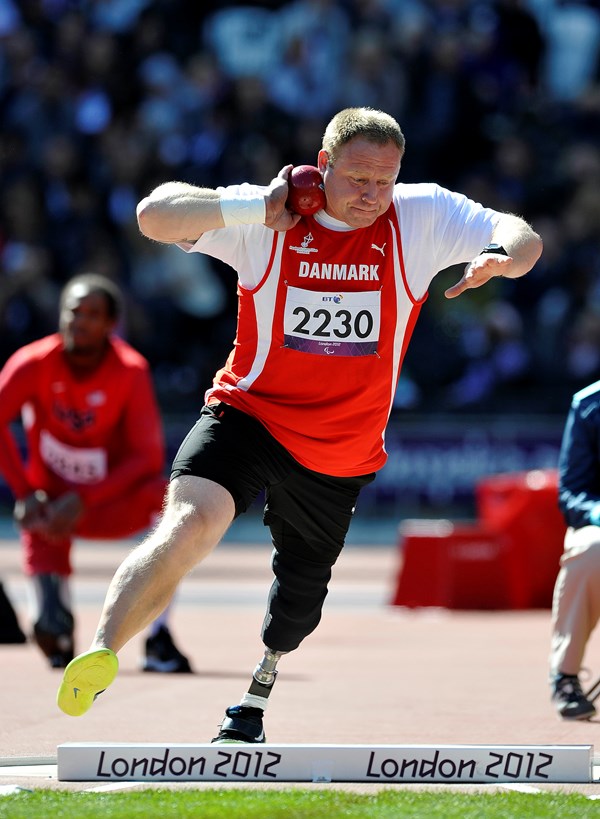 Ingrid Lauridsen
Det var ved legene i 1984, at Ingrid fik sit store gennembrud og blev kendt som en af verdens bedste idrætsudøvere med et handicap, idet hun vandt ikke mindre end seks guldmedaljer. Hun blev på den baggrund udtaget til at deltage i et opvisningsløb ved OL i Los Angeles.  
I alt har Ingrid vundet otte guld, fem sølv og tre bronze ved de Paralympiske Lege i perioden 1980 til 1992.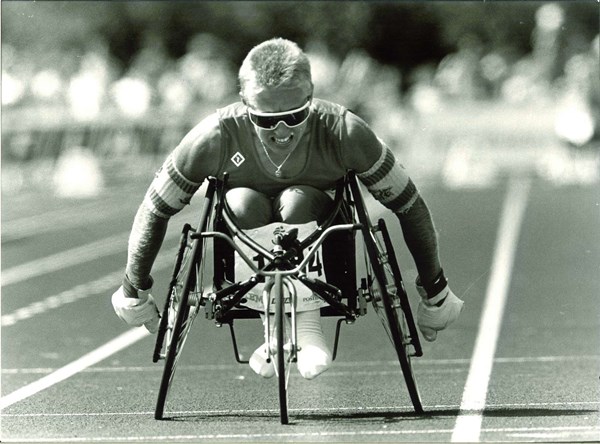 Connie Hansen 
Hun vandt ved de Paralympiske Lege i perioden 1984 til 1992 i alt ni guldmedaljer, fire sølv og en bronze. Desuden vandt hun sølv i 1988 og guld i 1992 ved de Olympiske Lege, hvor kørestolsrace også var med som opvisningsdisciplin.  
Efter karrieren har hun ydet en stor indsats med at udvikle klassifikationssystemet. Hun har også udviklet og designet kørestole velegnet til race. I 1992 blev hun af Ekstra Bladet kåret som "Årets kvindelige idrætsudøver".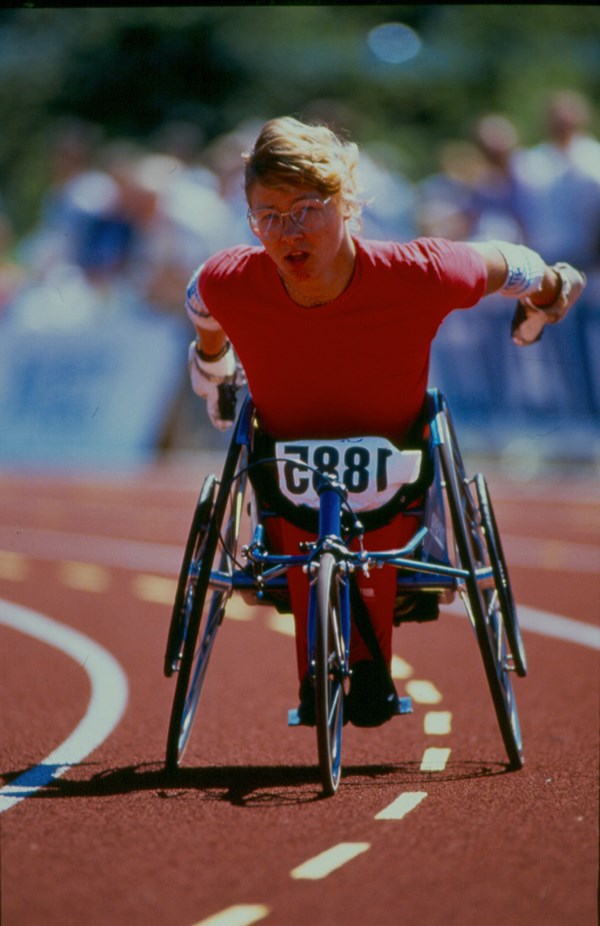 John Petersson
Han er en af de mest vindende para-atleter overhovedet. Han vandt ved de Paralympiske Lege i perioden 1984 til 2000 seks guldmedaljer, to sølvmedaljer og syv bronzemedaljer. Ved VM har han vundet fire guld, tre sølv og to bronzemedaljer, og han har sat i alt 10 verdensrekorder. I sin aktive karriere blev han i offentligheden kendt som "Piskeriset", idet hans korte arme nærmest lignede propellerne på et piskeris, når han pløjede sig gennem vandet.   
Efter den aktive karriere har han påtaget sig ledelsesrollen som formand for Parasport Danmark, ligesom han er valgt ind i bestyrelsen for den Internationale Paralympiske komite (IPC). På den måde har han bidraget aktivt til at udbrede parasporten i Danmark og internationalt.