Se fed kørestolsrugby live eller på tv
Varm op til VM i kørestolsrugby, når der den 1.-3. april afholdes Qufora Egmont Open i Hou. TV-kanalen SPORT LIVE sender fra turneringen.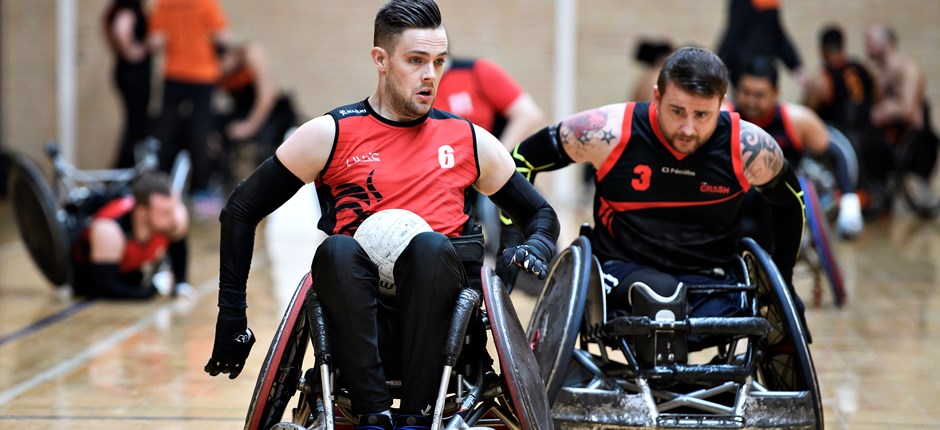 Et af årets store parasport-events er efterårets VM i kørestolstolsrugby i Vejle, men kan du ikke vente til oktober, er der allerede mulighed for at se de danske landsholdsspillere takle igennem til den stærkt besatte internationale turnering Qufora Egmont Open på Egmont Højskolen i Hou.
Qufora Egmont Open, der i år vender tilbage efter to år med corona-aflysning, har udviklet sig til en af Europas bedste og største kørestolsrugbyturneringer, ikke mindst takket være en stærk arrangørgruppe og de gode forhold på Egmont Højskolen.
14 hold – både klub- og landshold – stiller op i tre rækker, og Danmarks to bedste klubhold, Frederiksberg-klubben Falcons og Full Pull fra Aarhus, stiller med lineups af lutter landsspillere. De møder i den bedste række landsholdene fra Tyskland og Schweitz samt et Qufora-sponsorhold med stærke engelske og hollandske spillere.
– Vi har haft nogle år til at forberede os, så vi har forfinet nogle ting, og vi kommer til at lave en rigtig fed turnering på et højt niveau, fortæller Torben Nygaard fra arrangørgruppen.  
– Vi har en masse folk med erfaringer fra EM i Vejle og andre mesterskaber, og det er med til at løfte niveauet.

Kørestolsrugby på TV
TV-kanalen SPORT LIVE, der sætter fokus på en række idrætter, der ellers ikke får stor mediedækning i Danmark, kommer til at dække stævnet.
– Det er imponerende, at vi her i Danmark kan løfte så store internationale turneringer. Kørestolsrugby er utrolig godt tv, og seerne kan derfor glæde sig til at opleve Qufora Egmont Open på SPORT LIVE, siger Flemming Kjellerup, adm. direktør i F3 Media Group, der står bag SPORT LIVE.
Det bliver første gang, at SPORT LIVE dækker dansk parasport, men ambitionen er at dække flere danske turneringer fremover. Kanalen kan i dag ses af over 500.000 danske husstande.


Yderligere information
egmontopen.dk
facebook.com/Quforaegmontopen
www.sport-live.dk.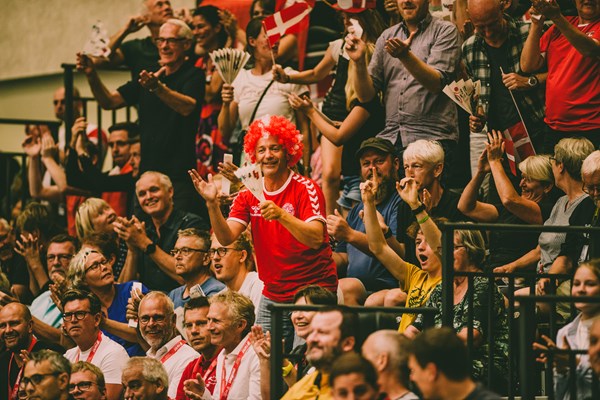 VM-billetter rives væk
Der er godt salg i billetterne til VM i Kørestolsrugby, der afholdes den 10.-16. oktober i DGI Huset i Vejle. Partout-billetterne til VM-ugen er allerede udsolgt, men vil du se kørestolsrugby i verdensklasse, og heppe det danske landshold frem mod VM-medaljer og PL-kvalifikation, er det i skrivende stund stadig muligt at købe endagsbilletter til alle dage – inklusiv søndagens finale.
Endagsbiletterne koster mellem 50 og 80 kroner, og kan købes via VM-hjemmesiden 2022wrwc.com