Ny klub: Stævner inspirerede til pararidning i Ringsted
I Ringsted Sports Rideklub fik man øjnene op for pararidning, da man sidste år afholdt Blue Hors Paracup. Nu håber man på flere ryttere med handicap i klubben.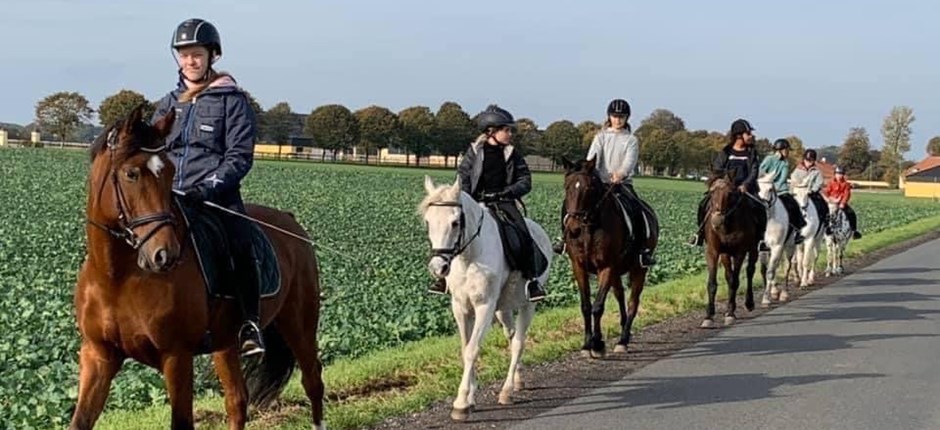 Af Kristian Bang Larsen
- Vi vil gerne have en bredere skare nede hos os, fortæller Heidi Hartung, der er tovholder på Ringsted Sports Rideklubs nye para-satsning.
Klubben har lige nu kun én pararytter, hvis man altså ikke tæller Heidi Hartung selv med. Hun har sklerose, men stiller ikke op til parastævner. Men hun ved hvad det giver at ride, når man har et handicap.
- Det er en glæde at komme ud og ride og nyde det med andre. For mit vedkommende er det fantastisk bare at komme op at sidde på hesten. Så føles kroppen god igen, fortæller hun.
Parastævne inspirerede
At man i Ringsted Sports Rideklub vil gøre mere for para-ryttere skyldtes i høj grad, at man sidste år afholdt flere parastævner, herunder maj måneds Blue Hors Paracup. Det skete på opfordring fra Dansk Ride Forbund, der savnede flere parastævner på Sjælland. Oplevelsen var inspirerende for mange i klubben.
- Det var spændende, og vildt fedt at se hvordan folk med handicap også kan ride og hvor godt de gør det. Vi var flere i klubben der var meget imponerede over rytterne, og vi fik også rigtig god feedback. Rytterne ville gerne ned til os igen, fordi vi havde alle de faciliteter de også havde brug for, blandt andet for at komme rundt, fortæller Heidi Hartung
Hvordan gør vi det bedst?
I år er planen at have pararidning på programmet til både store og små stævner.
- Vi prøver at holde klubstævne med paraklasser her til maj, og så har vi to landsstævner, hvor jeg lige har fået at vide, at der bliver U25 para-DM ved det til august.  Så vi prøver at åbne op for, at vi også kan stille inden for parasporten, siger Heidi Hartung.
Hun og klubbens enlige pararytter holder øre og øjne åbne for nye eller etablerede pararyttere der kunne have lyst til at ride i Ringsted, og når der kommer mere gang i pararidningen skal der lægges nye planer.
- Jeg tænker da, at når vi kommer helt ind i det og får flere pararyttere, så skal vi have en samtale om, hvordan vi bedst kan gøre tingene og om der er noget vi skal forbedre nede hos os, siger Heidi Hartung.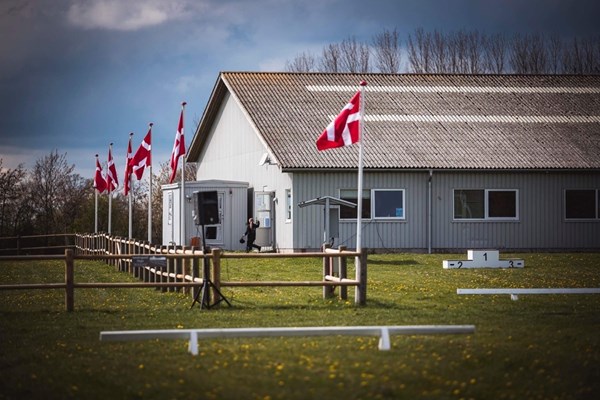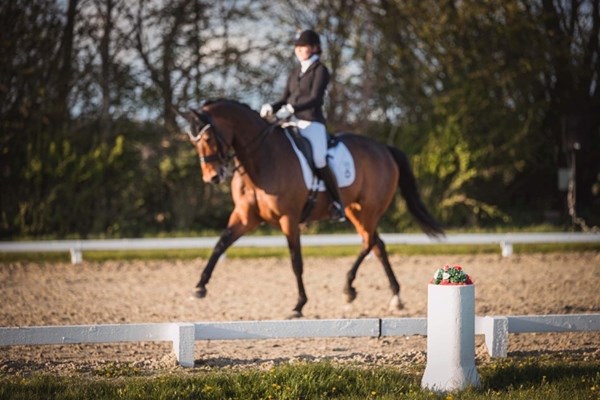 Ringsted Sports Rideklub
Kontakt Heidi Hartung: e-mail hehaha1@hotmail.com / tlf. 21 72 05 31
www.rsr4.dk