Vejen til Tokyo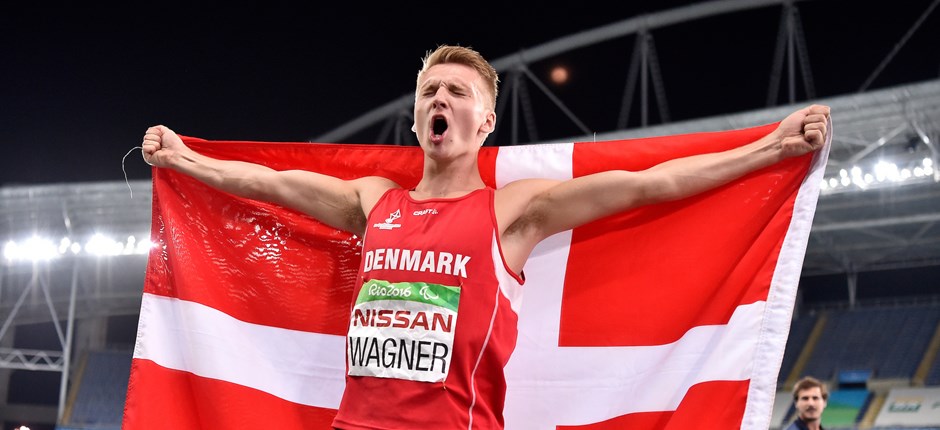 Den 25. august til 6. september 2020 afholdes de Paralympiske Lege i Tokyo, og med kun lidt over et år til at den paralympiske ild vil vaje over solens rige, er kampen for kvalifikation for alvor sat ind blandt verdens bedste paratleter.
Idrætterne
I Danmark kæmper omkring 60 atleter for at kvalificere sig i 12 af de 22 idrætter der er på programmet ved PL i Tokyo.
I seks Team Danmark-støttede idrætter har Danmark atleter der kan tage medaljer ved internationale mesterskaber, inklusive verdensmestre som Stina Tange Kastrup (ridning), Daniel Wagner (atletik) og Peter Rosenmeier (bordtennis). Her skal meget gå galt, hvis ikke Danmark skal have atleter med i Tokyo.
Atletik
Badminton
Bordtennis
Ridning
Svømning
Taekwondo  
I seks andre idrætter er der mulighed for dansk kvalifikation, men de danske atleter vil skulle yde deres ypperste over det kommende års tid for at kunne booke en tur til Tokyo. Første kvoteplads er dog kørt hjem – og således er cykling i skrivende stund den eneste af de 12 idrætter der har sikret sig en PL-billet.
Cykling
Goalball
Kørestolsrugby
Skydning
Tennis
Triathlon
Af de 12 idrætter har de fire af dem aldrig tidligere haft danske deltagelse ved PL: kørestolsrugby, triatlon, badminton og taekwondo – for de to sidstnævnte har det den naturlige forklaring, at idrætterne er nye på PL-programmet.
Hold øje med
Hvordan PL-kvalifikationen kommer i hus er forskellig fra idræt til idræt. Det handler oftest om at indhente ranglistepoint ved internationale stævner, topresultater ved europa- og verdensmesterskaber og i nogle idrætter at opnå specifikke kravtider.
Under alle omstændigheder er verdens- og europamesterskaberne de vigtigste stævner med flest ranglistepoint på spil. Her er en liste over de stævner der er værd at holde øje med i resten af 2019 – inklusiv nogle stykker du kan opleve live i Danmark eller Sverige:


2.-11. august. EM i kørestolsrugby. Vejle, Danmark.
19.-25. august. EM i ridning. Rotterdam, Holland.
20.-25. august. VM i badminton. Basel, Schweiz
9.-15. september. VM i svømning. London, England
12.-15. september. VM i cykling. Emmen, Holland.
15.-22. september. EM i Bordtennis. Helsingborg, Sverige.
10.-20. oktober. VM i skydning. Sydney, Australien.
5.-14. oktober. EM i goalball (kvinder). Rostock, Tyskland.
15.-20. oktober. Danisa Denmark Open (badminton). Odense, Danmark.
7.-15. november.VM I atletik. Dubai, Forenede Arabiske Emirater.